Biden's DOJ demanded info on 'all users' who interacted with Trump's Twitter account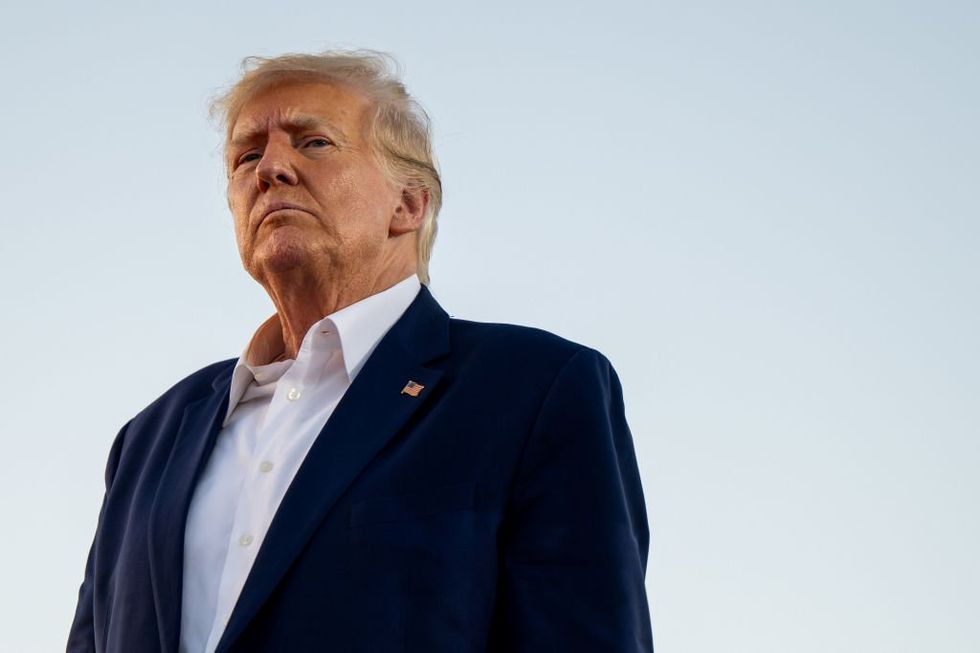 The Biden administration's Department of Justice demanded information on "all users" who interacted with former President Donald Trump's Twitter account leading up to the January 6, 2021, protest at the Capitol, according to recently released, heavily redacted search warrants.
A 14-page search warrant with eight completely redacted pages revealed that the DOJ special counsel Jack Smith requested that Twitter, now X, turn over Trump's search history, location data, privacy and account settings, and direct messages from October 2020 to January 2021.
The search warrant was issued to Twitter in January and released to the public Monday as part of a lawsuit brought by several media organizations in an attempt to shed light on the investigation into Trump.
It called on Twitter to provide the DOJ with the "content of all tweets created, drafted, favorited/liked, or retweeted by" Trump's account, including "deleted tweets." Smith requested a list of "all users" Trump's account "followed, unfollowed, muted, unmuted, blocked, or unblocked," as well as "all users who have followed, unfollowed, muted, unmuted, blocked, or unblocked" his account.
"All information from the 'Connect' or 'Notifications' tab for the account, including all lists of Twitter users who have favorited or retweeted tweets posted by the account, as well as all tweets that include the username associated with the account (i.e., 'mentions' or 'replies')," the warrant stated.
The DOJ seemingly demanded information on every conceivable aspect of the former president's social media account, including devices used to log in, advertising information, IP addresses, and any communications with Twitter's team regarding the account.
It further demanded that the social media company not notify Trump about the requested information.
"Twitter is ordered to disclose the above information to the government within 10 days of issuance of this warrant," the filing added. The remainder of the search warrant included entirely redacted pages.
Twitter argued that the nondisclosure order violated the First Amendment and the Stored Communications Act. According to additional documents released by the DOJ on Monday, Smith contended that notifying the former president "would result in a statutorily cognizable harm."
"The NDO was granted based on facts showing that notifying the former president would result in destruction of or tampering with evidence, intimidation of potential witnesses, or other serious jeopardy to an investigation or delaying of trial," he claimed.
In August, X was issued a $350,000 fine for failing to turn over the information within the court-ordered timeframe. The social media company ultimately complied with the DOJ's demands and began providing the requested information three days after the deadline.
Like Blaze News? Bypass the censors, sign up for our newsletters, and get stories like this direct to your inbox. Sign up here!