BLM leader calls out Democrats for racist policies, endorses Trump in 2024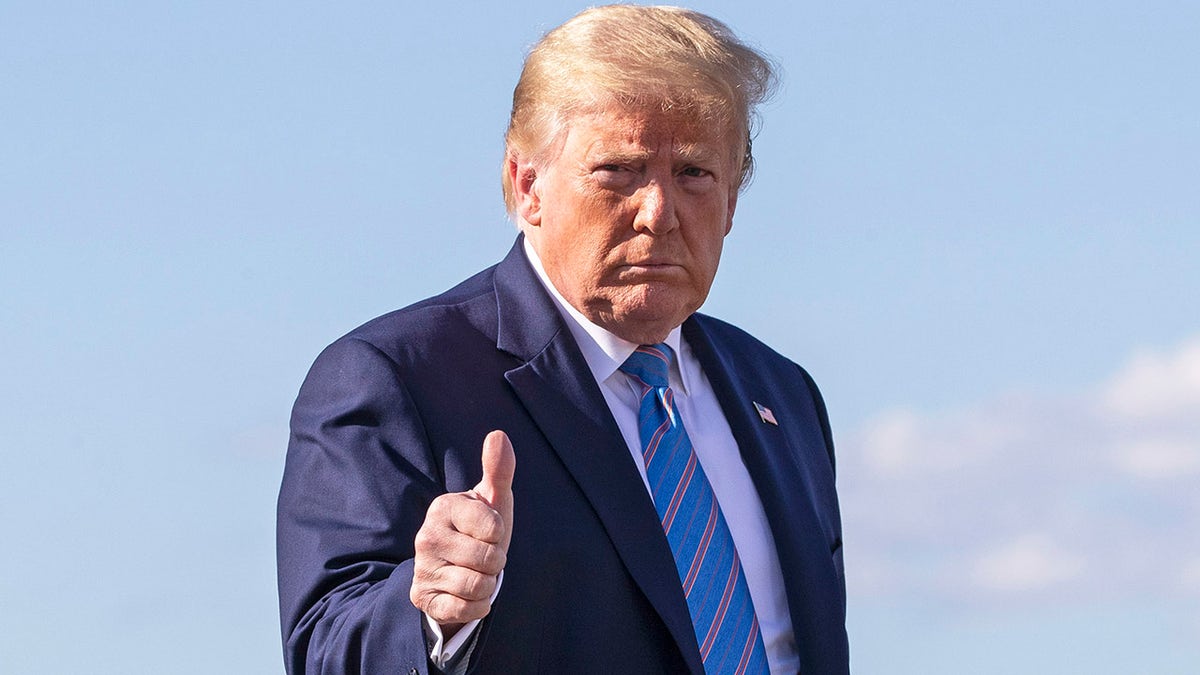 A Black Lives Matter (BLM) leader threw his support behind fprmer President Trump in the 2024 race for the White House, accusing Democrats of racist policies that are working against the Black community. 
Mark Fisher, who is the co-founder of Black Lives Matter Rhode Island, joined 'FOX & Friends' to discuss why some Black voters are leaving the Democrats as they contemplate who they will vote for in the 2024 presidential election. 
"It's the duplicity of the Democrats, the hypocrisy," Fisher told Lawrence Jones Tuesday. "We're not stupid. The brothers are not stupid. We understand when someone's for us and when someone is not, and it's obvious that the Democratic Party is not for us."
BLACK VOTERS UNHAPPY WITH BIDEN, DEMOCRATIC STRATEGISTS FEAR IT COULD 'THREATEN HIS RE-ELECTION': NY TIMES
"The policies actually strike at the heart of the Black family and the nuclear family," he continued. 
Fisher argued Democrats "don't value" the Black vote during an interview with "The Kim Iversen Show" earlier this month while praising Trump for advocating policies to uplift the community. 
"We've been used and abused for so long by that party, they don't value our vote," Fisher said. "Their policies are basically racist policies. I believe it's a racist party. Donald Trump is just the opposite. He's he's going to tell you how it is. He's going to give it to you straight." 
"Trump has done more for the Black community than I can any president I can think of in my lifetime," he continued. 
A New York Times/Siena College poll this month raised alarm bells for Democrats after it found Trump had reached an unprecedented level of support from Black voters in battleground states that President Biden won in 2020. Black voters in Nevada, Georgia, Arizona, Michigan, Pennsylvania and Wisconsin are now registering 22 percent support for Trump, up from eight percent in 2020.
LATINO VOTERS WARN BIDEN THAT LIFE WAS BETTER UNDER TRUMP: 'LOTS OF FRUSTRATION'
A poll from May showed only 41 percent of Black adults said they wanted Biden to run for a second term, and just 55 percent said they would likely support him in the general election. These figures starkly contrast with his first few months in office, when 9 out of 10 Black voters approved of the job he was doing.
Fisher suggested that Black voters who are still voting blue are "misinformed" and aren't educated on Trump's policies and how they benefited the Black community.  
"A lot of people are misinformed," Fisher said. "They don't really understand because they don't educate themselves on Donald Trump as a person and his history, but if they do that, and it's going to take… educated leaders to getting the word out there, I think that it'll happen on its own, and it'll be organic, because personally, I love the man.
"How could you not like a real man? How could you not relate to someone like that?" he continued. 
CLICK HERE TO GET THE FOX NEWS APP 
Despite his political shift, Fisher said he is still affiliated with Black Lives Matter and wants to continue to preach a message of "unity."
"My message that I preach and that I tell is unity. It's a message of unity, unity driven," Fisher said. "I want to bring together all the marginalized groups from the margins and bring them to the center, because we're stronger together as… one nation under God, indivisible…"
FOX News' Kristine Parks contributed to this report.