Clinton says Biden best person to go against Trump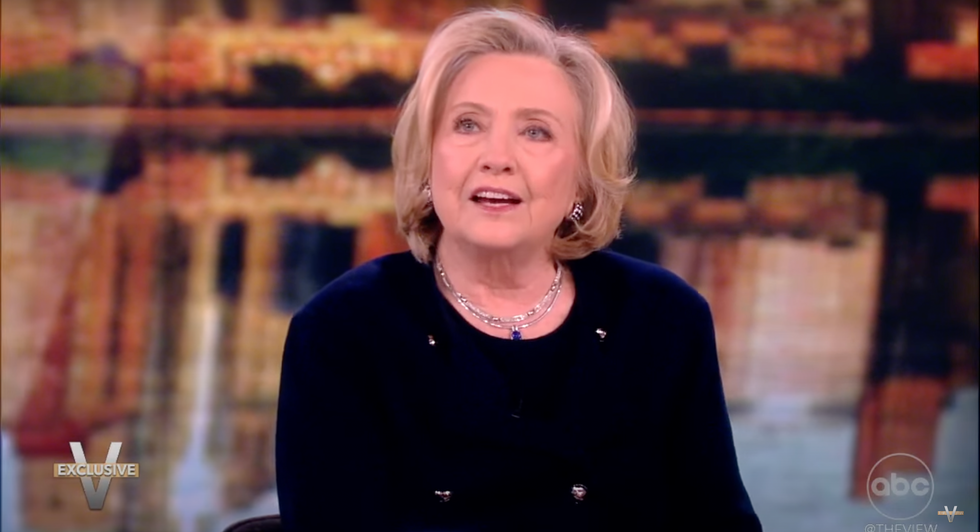 During an appearance on "The View," former Secretary of State Hillary Clinton indicated that President Joe Biden is the best individual to run against former President Donald Trump.
Clinton, who lost the 2016 presidential election contest to Trump, had been asked by Alyssa Farah Griffin whether Biden is "the best person to take him [Trump] on."
"Yes he is," Clinton replied. "And he's done a really good job as president."
When Clinton was asked by Sunny Hostin what she thinks would happen if Trump were to be elected again, Clinton said she believes that would mean "the end of our country as we know it."
Biden, who is already the oldest president in U.S. history, would be 86 years old by the end of a second term in office.
While Marianne Williamson and Rep. Dean Phillips are running in the Democratic presidential primary, Biden appears likely to easily clinch the Democratic presidential nod. Trump appears likely to win the GOP presidential nomination.
"I didn't set out to enter this race. But it looks like on our current course, the Democrats will lose and Trump will be our President again," Phillips has suggested. "If President Biden is the Democratic nominee, we face an unacceptable risk of Trump being back in the White House."
While five GOP presidential primary candidates are participating in the third Republican primary debate on Wednesday night in Miami, Florida, Trump will not be on the stage but is instead holding a rally in Hialeah, Florida.
Like Blaze News? Bypass the censors, sign up for our newsletters, and get stories like this direct to your inbox. Sign up here!