Decisions in 14th Amendment cases could impact pending Colorado, Michigan efforts to remove Trump from ballot
The Minnesota Supreme Court this week dismissed a lawsuit attempting to keep former President Trump off the ballot in the state, a decision that could impact efforts to prevent Trump from appearing on ballots in Colorado and Michigan. 
The lawsuits seek to use the Disqualifications Clause, or Section 3 of the 14th Amendment.
That clause bars individuals who have "engaged in insurrection or rebellion" against America or who have aided those engaged in such activities from holding office.
The lawsuits cite Trump's alleged involvement in the Capitol riot Jan. 6, 2021. 
CASES IN COLORADO, MINNESOTA SEEK TO STOP TRUMP FROM BECOMING PRESIDENT AGAIN
"There is no state statute that prohibits a major political party from placing on the presidential nomination primary ballot, or sending delegates to the national convention supporting, a candidate who is ineligible to hold office," Minnesota Supreme Court Chief Justice Natalie Hudson ruled.
The ruling potentially leaves open the possibility Trump could be kept off the ballot during the general election next November.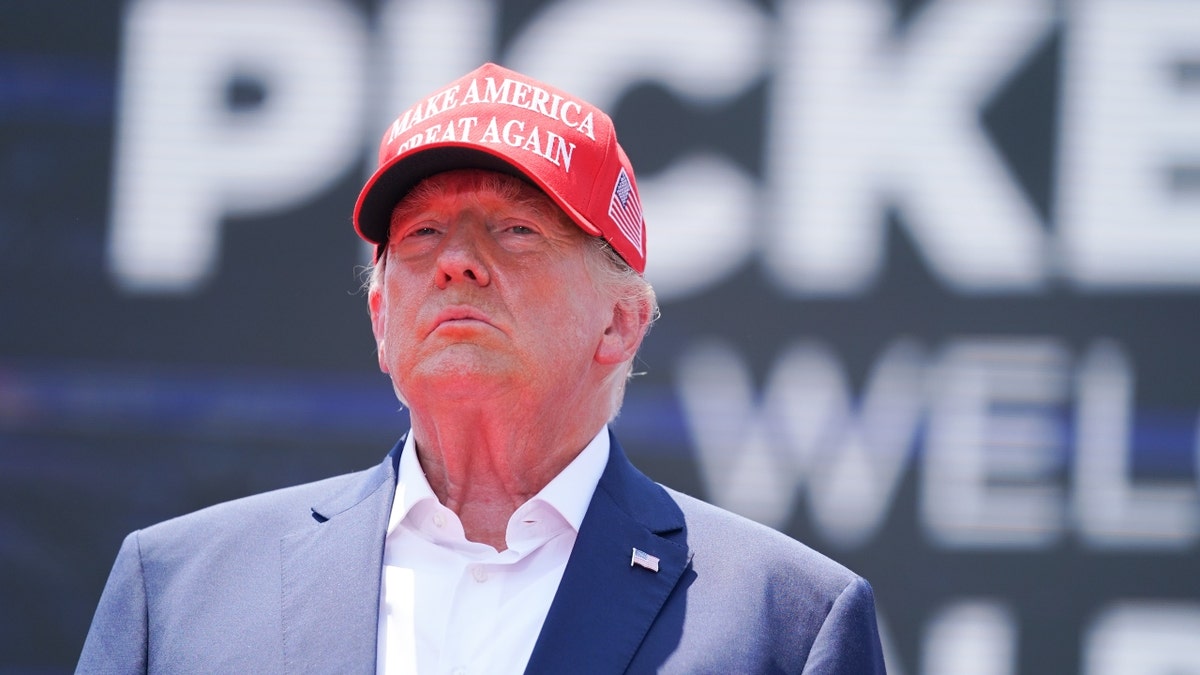 But Minnesota is not the only state that blocked challenges to Trump's candidacy. 
Last month, a federal judge in New Hampshire also dismissed a lawsuit that sought to use the 14th Amendment to keep Trump off the ballot. 
A source familiar with the decisions and proceedings told Fox News Digital the challenges being rejected "sets precedent," which will make it "harder and harder to keep Trump off the ballot" in other states. 
TRUMP CAMPAIGN SAYS 14TH AMENDMENT ADVOCATES USING 'LAWFARE' TO 'DEPRIVE' VOTERS OF CHOICE IN 2024
Currently pending is a decision out of a Colorado lawsuit. Watchdog group Citizens for Responsibility and six Colorado voters filed their lawsuit in September to block Trump from appearing on the primary ballot, citing the 14th Amendment. 
The Trump team has made multiple motions to dismiss the case, but Judge Sarah B. Wallace has rejected them. 
Wallace has scheduled closing arguments for next week. 
It is unclear when the Colorado case will be decided, but the trial is running through an expedited process to give state election officials enough time to certify which candidates can appear on the primary ballots.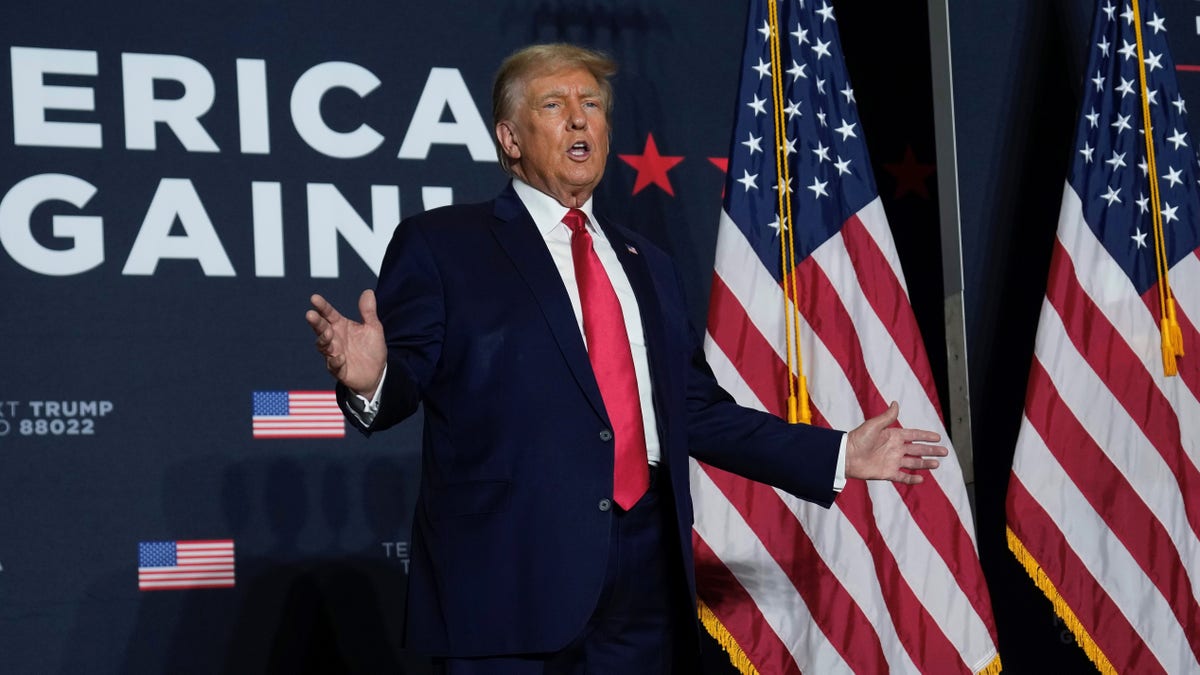 Michigan is also considering a case on whether Michigan Secretary of State Jocelyn Benson has the authority to block Trump's name from appearing on the ballot. She does not believe that she has the power to use the 14th Amendment to keep Trump off the ballot. 
But while precedent could have been set with the Minnesota and New Hampshire decisions, Andy McCarthy, a former assistant U.S. attorney for the Southern District of New York and a Fox News contributor, said it should not be interpreted as "bulletproof." 
"It gets to the concept known in the law as persuasive authority. The law distinguishes between binding authority in a jurisdiction and persuasive authority, which means if you're going to go against it, you better have a good reason or a persuasive argument for why you're going to do it," McCarthy said. 
"The more current law you get for the proposition that it is not a basis to remove someone, the harder it is for judges to break ground and go the other way, but we shouldn't pretend that it is bulletproof." 
McCarthy said "persuasive authority doesn't have to be followed." 
"I think, yes, the more precedent you get on the books that this is not an adequate way to go and that what we ought to do is let the public go to the polls on Election Day and decide the election — the more you have people saying that — the better it is," McCarthy said. 
"But if it looks in September 2024 like Trump can win the election, I wouldn't put anything past these guys. Anything." 
Speaking to the theory being tested in Michigan that courts don't need to be involved, and rather, an elected bureaucrat like the secretary of state or state attorney general can take a person off the ballot, McCarthy said he believed that was a "radical path." 
"I think they'll try to resist doing that because it's pretty radical," he said. "But desperate times call for desperate measures if it looks like he has the chance of winning." 
But in terms of the law, McCarthy said he thinks the 14th Amendment argument is a "frivolous theory." 
"In my mind, the 14th Amendment, Section 3, doesn't even apply to the presidency because it itemizes the list of offices that people are not eligible for, and it doesn't mention the president of the United States or the vice president of the United States, which is a strange omission because it does mention electors of the president and goes through pains of mentioning senators and members of the house," McCarthy explained.
"The theory is that there is a catch-all provision that refers to any federal official, but I don't think that can sensibly be applied to the president after you've gone through the trouble of listing all of these other offices.
"If the drafters of that amendment wanted to include the presidency, they would have said so." 
The Trump campaign has told Fox News Digital it believes "there is no legal basis for this effort except in the minds of those who are pushing it."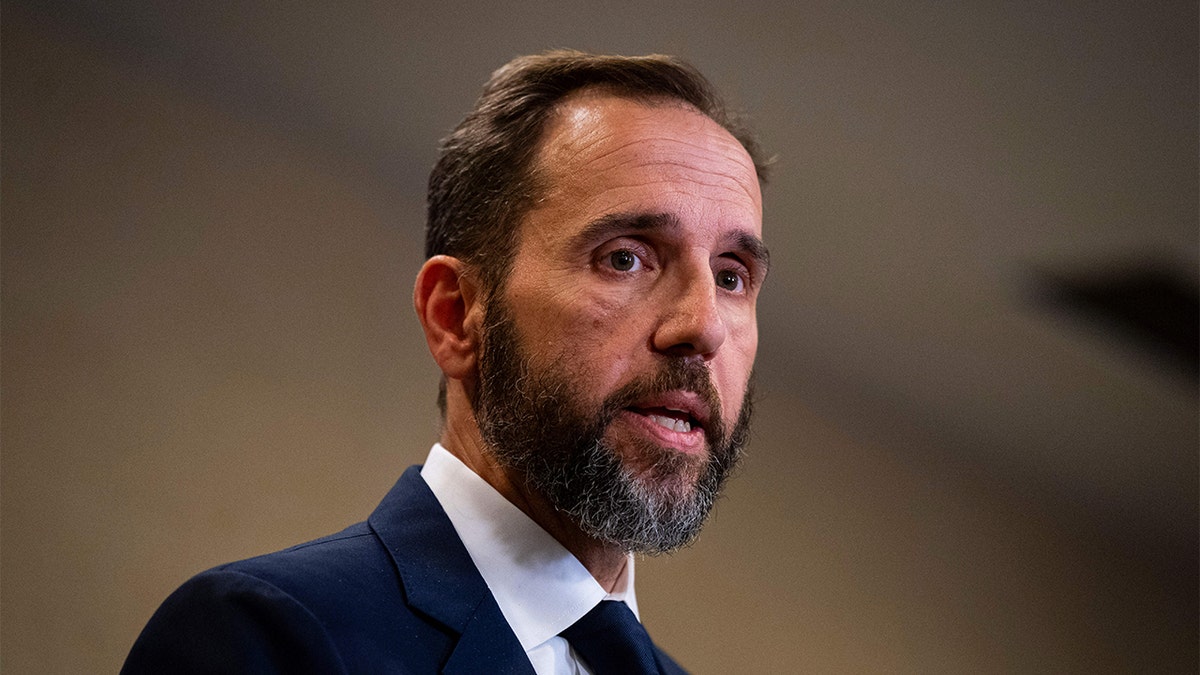 "This is nothing more than a blatant attempt by enemies of America to create fake excuses and use lawfare to deprive voters of choosing their next president," the Trump campaign spokesperson said. 
CLICK HERE TO GET THE FOX NEWS APP
Trump is the first former president in United States history to face criminal charges. 
Trump was indicted during special counsel Jack Smith's investigation into alleged interference in the 2020 election and the Jan. 6, 2021 Capitol riot. He faces criminal charges in Georgia, New York and from Smith's separate investigation into his alleged mishandling of classified documents.
Trump pleaded not guilty to all charges, which included conspiracy to defraud the United States, conspiracy to obstruct an official proceeding, obstruction of and attempt to obstruct an official proceeding and conspiracy against rights.
The Associated Press contributed to this report.