Democrat claims Trump plans 'military dictatorship'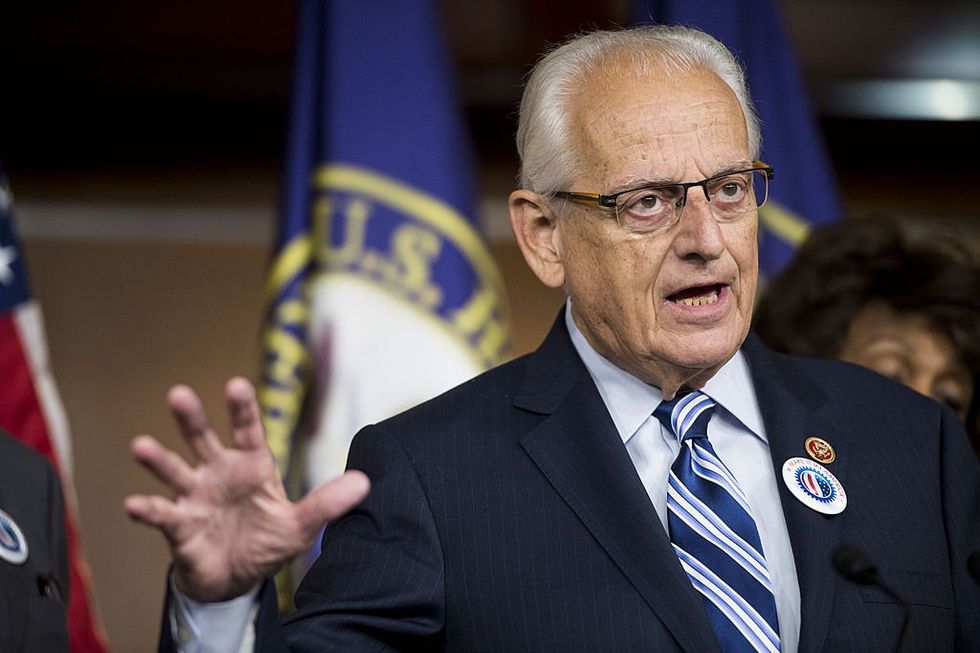 Democratic Rep. Bill Pascrell Jr. of New Jersey has claimed that former President Donald Trump "is openly planning to impose a military dictatorship and put tanks in the streets against his enemies if he seizes power again."
"I am going to post this repeatedly so no one can say they haven't been told," the congressman continued in a post on X, which also features a graphic of a tank with a Trump bumper sticker rolling over an American flag on a street. The lawmaker has both an American flag emoji and a Ukrainian flag emoji next to his name on the social media platform.
Earlier this month, Pascrell, who has served as a House lawmaker for more than two decades, tweeted, "There is a @washingtonpost story today that donald trump is openly planning to impose a republican military dictatorship if he seizes power again. That isn't hyperbole."
A Washington Post article claimed that Trump associates had been developing plans on possibly invoking the Insurrection Act on his first day back in office to enable him to deploy the military against civil demonstrations. The article never made any mention of military tanks rolling through the streets of America.
"Much of the planning for a second term has been unofficially outsourced to a partnership of right-wing think tanks in Washington," the outlet wrote. "Dubbed 'Project 2025,' the group is developing a plan, to include draft executive orders, that would deploy the military domestically under the Insurrection Act, according to a person involved in those conversations and internal communications reviewed by The Washington Post."
"There are no plans within Project 2025 related to the Insurrection Act or targeting political enemies," Rob Bluey of the Heritage Foundation noted, according to the Post.
Like Blaze News? Bypass the censors, sign up for our newsletters, and get stories like this direct to your inbox. Sign up here!