Fox News Channel's Trump town hall scores 3.2 million viewers
Fox News Channel scored another ratings victory with its "Hannity" town hall featuring former President Trump, landing the top spot as the most-watched cable news program on Tuesday. 
The Davenport, Iowa town hall moderated by Fox News' Sean Hannity landed an average of 3.2 million total viewers, including 375,000 in the advertiser-coveted demographic of ages 25-54, according to Nielsen Research Data. 
Additionally, the "Hannity" town hall drew a whopping 64% of all cable news viewers during the 9 p.m. ET timeslot, beating MSNBC's 1.2 million viewers and CNN's paltry 571,000 viewers. 
The Trump sit-down also bested MSNBC's interview with former GOP congresswoman-turned-anti-Trump advocate Liz Cheney on "The Rachel Maddow Show," which aired Monday to 3.1 million total viewers with just 249,000 in the key demo. 
MORE THAN 5 MILLION VIEWERS TUNED IN TO FOX NEWS' GROUNDBREAKING DESANTIS-NEWSOM DEBATE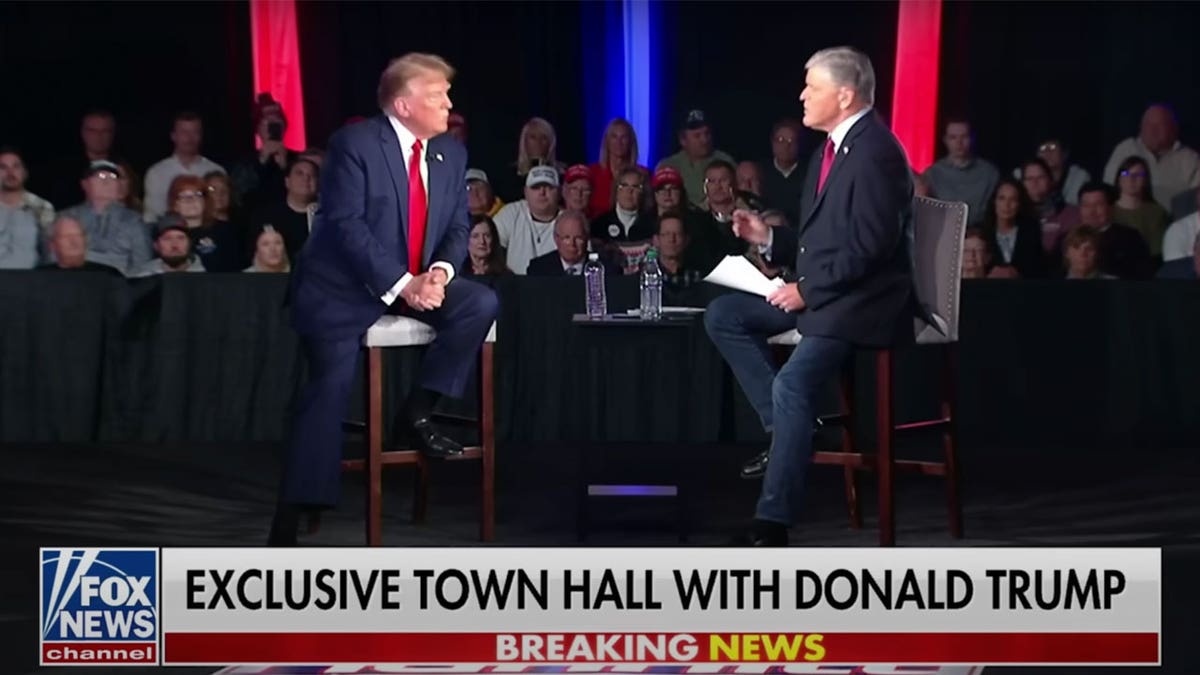 The former president made plenty of headlines at the town hall, specifically when he shrugged off concerns among his political adversaries in the media that he'll be a "dictator" if re-elected in 2024, jokingly telling Hannity he'll only be a dictator on "day one" to shut down the southern border and to re-implement American oil drilling.
FOX NEWS CHANNEL BEATS CNN AND MSNBC COMBINED IN PRIMETIME VIEWERS DURING NOVEMBER
The town hall comes on the heels of the groundbreaking debate Hannity moderated last week between Republican Florida Gov. Ron DeSantis and Democratic California Gov. Gavin Newsom. 
Fox News Channel's "The Great Red vs. Blue State Debate" averaged 4.75 million total viewers, including 742,000 in the key demo. An encore of the debate airing from 12-1:30 a.m. ET averaged an additional 706,000 viewers for a combined total of roughly 5.5 million viewers.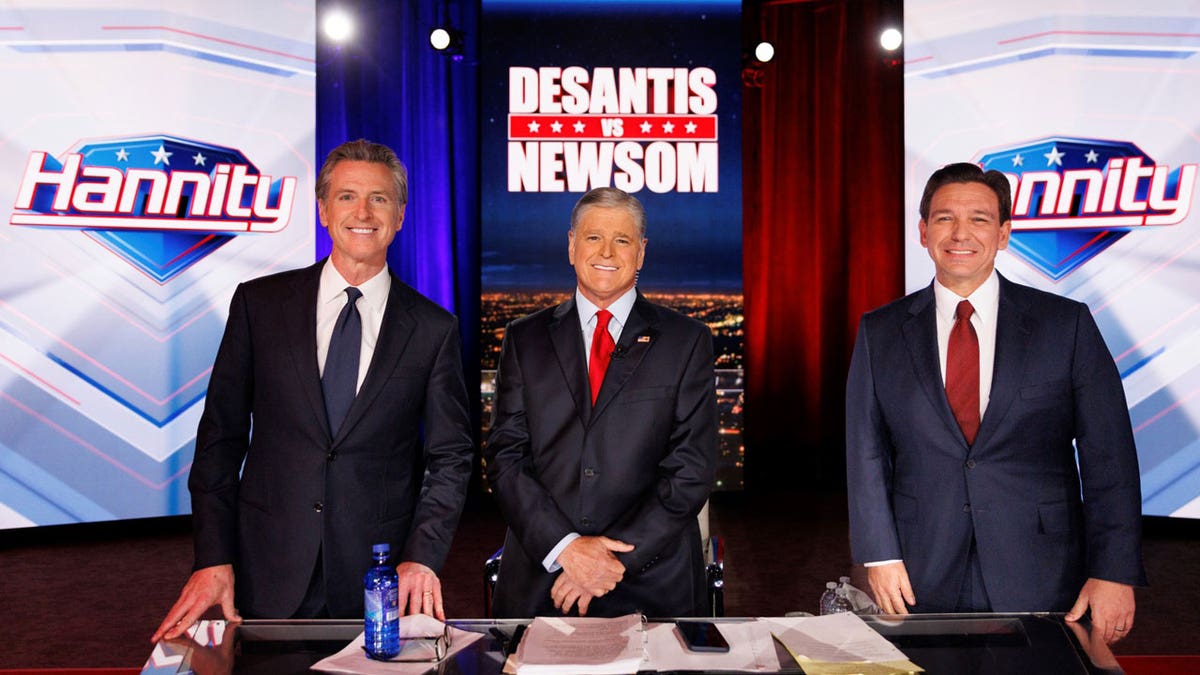 CLICK HERE TO GET THE FOX NEWS APP
"Hannity" maintained its status in November as the most-watched show during the 9 p.m. ET timeslot, scoring 2.3 million total viewers, while MSNBC's combined average between "The Rachel Maddow Show" and "Alex Wagner Tonight" (which split the timeslot on weeknights) was only 1.6 million and CNN's "The Source with Kaitlan Collins" averaged just 532,000 total viewers.