Iowa Gov Kim Reynolds endorses Ron DeSantis for president, says she doesn't think Trump can win in 2024
Iowa Gov. Kim Reynolds is throwing her support behind Ron DeSantis for the Republican presidential nomination, telling a crowd in Des Moines to "make the right choice" and "elect someone who can win and beat Joe Biden." 
Reynolds, speaking at a DeSantis rally ahead of the Jan. 15 caucuses, introduced the Florida governor by saying that "we can turn this country around" but "if we don't get this next election right, if we don't choose right, we are not going to get this country back.
"So we have to do everything we can to make the right choice," she continued. "Not only do we need to make sure that we elect someone who can win and beat Joe Biden, we need a president who has a skill and a resolve to reverse the madness that we see every single day." 
Reynolds hailed DeSantis' response to the COVID-19 pandemic in Florida – a state that went against headwinds and kept schools and other businesses open with minimal restrictions – saying that "when the liberals and media came after him, he stood his ground. 
DESANTIS ACCEPTS KEY IOWA ENDORSEMENT, SAYS TRUMP CASES SHOW HOW 'RIDICULOUS' JUSTICE SYSTEM HAS BECOME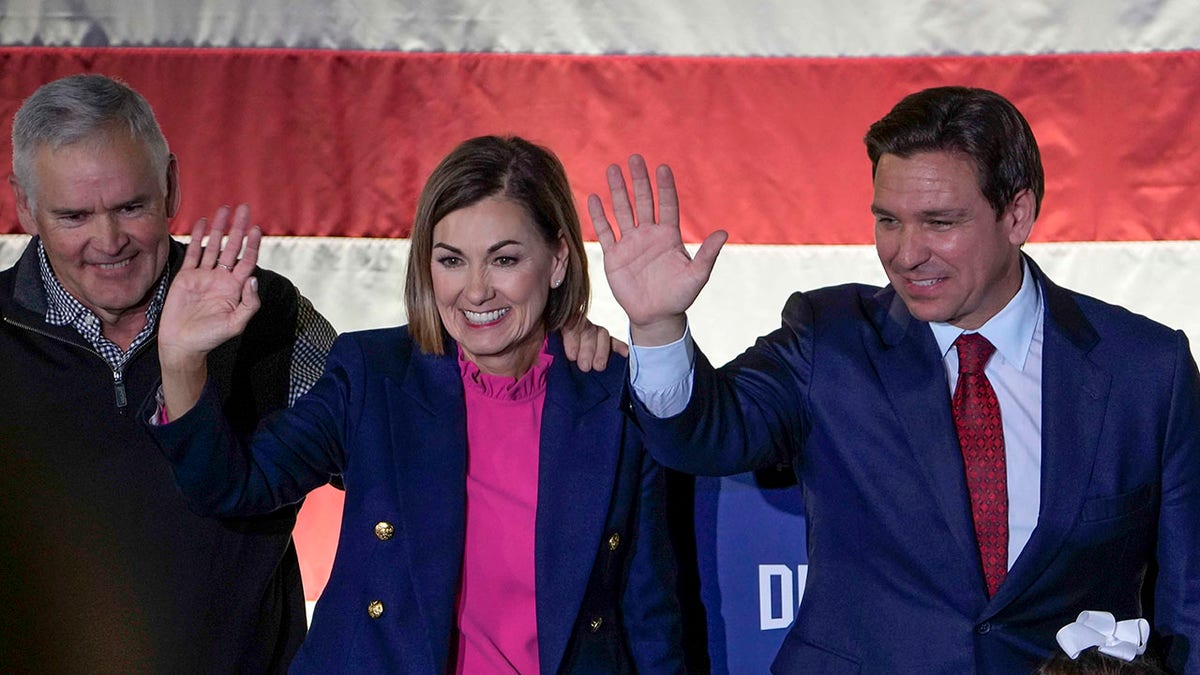 "When the Trump administration let [Anthony] Fauci lead their response, Ron had the courage to say, 'not in Florida,'" Reynolds added, taking an apparent swipe at the former Trump White House. 
Prior to the rally, the Des Moines Register reported that when asked about current Republican frontrunner former President Trump's chances of being re-elected, she said "I don't think he can win." 
Reynolds also highlighted DeSantis' disaster response record and pro-life stance to his supporters at the rally Monday night, adding that the 45-year-old is "Someone who calls out our moral decline for what it is." 
"And it is why I am so proud to stand here tonight and give him my full support and endorsement for President of the United States of America," she said, drawing a raucous applause. 
GOP PRESIDENTIAL HOPEFULS CALL FOR REPEAL OF FEDERAL FUNDING, TAX BREAKS FOR COLLEGES THAT EXCUSE ANTISEMITISM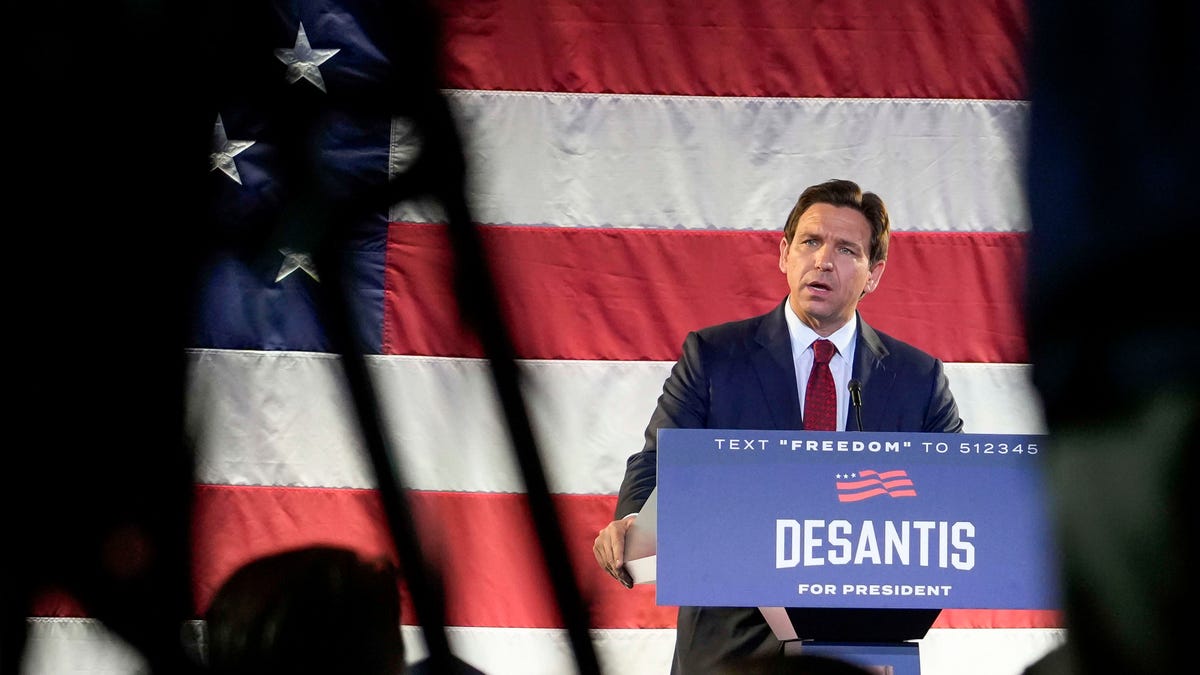 DeSantis, later taking the podium and thanking Reynolds for the endorsement, described her as "one of the greatest governors in the United States" who "stands for the conservative values that we all believe in." 
Fox News has confirmed that Reynolds and DeSantis will team up again on Tuesday at a campaign event in Davenport, Iowa, in the eastern part of the state.
Trump has ripped Reynolds for the endorsement, writing on his Truth Social account over the weekend that "If and when Kim Reynolds of Iowa endorses Ron DeSanctimonious, who is absolutely dying in the polls both in Iowa and Nationwide, it will be the end of her political career in that MAGA would never support her again, just as MAGA will never support DeSanctimonious again."
CLICK HERE TO GET THE FOX NEWS APP 
"Two extremely disloyal people getting together is, however, a very beautiful thing to watch," he wrote. "They can now remain loyal to each other because nobody else wants them!!!" 
Fox News' Paul Steinhauser contributed to this report.