Ivanka Trump and Her Father's Scandals
This is an edition of The Atlantic Daily, a newsletter that guides you through the biggest stories of the day, helps you discover new ideas, and recommends the best in culture. Sign up for it here.
For years, Ivanka Trump has meticulously cultivated her public image. Today, compelled to testify in the Trump Organization's civil trial, she was thrust back into the spotlight against her will.
First, here are four new stories from The Atlantic:
---
Dispositional Opposites
A procession of Trump family members, including the former president himself, have testified in a New York civil trial about the Trump Organization's financial practices. Today, Ivanka, Trump's oldest daughter, who has long tried to thread the needle between supporting her family and keeping her own image separate from that of her father, took the stand.
In public, Ivanka is her father's dispositional opposite. In sharp contrast to Trump's courtroom antics earlier this week—he hurled insults at Attorney General Letitia James and called the proceedings "a very unfair trial"—she answered lawyers' questions with characteristic polish (and sometimes even a smile, per courtroom reports). But both father and daughter are masters at managing their images—Trump with brash force, and Ivanka with tight control. In a 2019 profile, my colleague Elaina Plott Calabro wrote that "the founding myth of Ivanka Trump is that she is a 'moderating force.'" For years, Ivanka has carefully protected her public presence, sometimes using her connection to her father to her advantage while at others trying to insulate her own reputation. Ivanka is skilled at toggling the release valves of information as she sees fit. Of Ivanka's approach during Trump's first campaign, Plott Calabro wrote, "By saying nothing to anyone, Ivanka could be everything to everyone." But now, Ivanka is being compelled by law to say something to the courtroom—and to an interested public.
This is not the first time Ivanka has faced an appraisal of her father's actions: In 2022, she testified to a House panel about the January 6 attack without being subpoenaed, telling lawmakers that she agreed there hadn't been enough evidence of fraud to overturn the election. This time, Ivanka testified only reluctantly. An appeals court dismissed her as a defendant in the case in June, and her attorney (she hired her own lawyer separate from her father's team) has been trying to get her out of taking the stand, saying that, as a Florida resident with young children, she would suffer "undue hardship" if she had to appear in court in New York during the school week. But the motion was denied. In his initial demand that Ivanka testify, Judge Arthur Engoron said that she had "clearly availed herself of the privilege of doing business in New York," and thus was required to testify there.
Ivanka's attempts to avoid taking the stand suggest that she's aware of the downsides of getting pulled back into the story of her father's scandals. Ivanka "has absolutely nothing to gain" from testifying, Caroline Polisi, a white-collar defense lawyer and lecturer at Columbia Law School, told me. That's evidenced by her many attempts to evade doing so, Polisi added. In court today, Ivanka contended that she had not been privy to her father's personal financial statements, which are key to the case. (Lawyers for Donald and Ivanka Trump did not immediately respond to requests for comment, though Christopher Kise, a lawyer for Donald Trump, apparently said of his client on Monday that "in 33 years, I have never had a witness testify better.")
Ivanka stepped away from her position at the Trump Organization in 2017 and took a vague, unpaid advisory role in her father's White House administration. Since Trump left the White House, in January 2021, she has distanced herself from his political activities. She now lives with her husband and children on an island near Miami; when Trump announced his bid for reelection last year, she stated that she does not "plan to be involved in politics" and instead wants to prioritize her family and their private life.
In their testimony earlier this week, her brothers Eric and Donald Jr., loyal foot soldiers in their father's empire, each tried to distance himself from the inflated valuations at the core of the case. (Don Jr. described a letter to his outside accounting firm as a "cover your butt" move, and Eric portrayed himself as a construction guy, not a finance guy.)
Meanwhile, the patriarch of the family treated his testimony almost like a stump speech. He appeared in court as a candidate poised to parlay this event into grist for his base. Indeed, Trump is already fundraising off of his court appearance. The judge seemed aware of this dynamic: At one point, he admonished Trump that "this is not a political rally," after repeatedly asking Trump's lawyers to tell their client to stop making speeches and just answer the questions.
This trial is unusual in that testimony won't be used to establish guilt; the judge has already said that the defendants, including Trump and his two elder sons, are liable for fraud. The stakes are high for the family because the judge's decision may bar them from doing business in New York, and they may have to pay fines of up to a quarter of a billion dollars. Ivanka Trump's testimony could further wrinkle her image. But the real stakes of this trial are about the sanctity of the courts. As the legal scholar Kimberly Wehle wrote in The Atlantic yesterday, even if Trump's testimony shifts little for this case, the way he comported himself represents the erosion of yet another respected norm in American life.
Related:
---
Today's News
Ohio approved a ballot measure protecting a right to abortion in its state constitution.
In a significant rebuke, the House passed a resolution censuring Representative Rashida Tlaib for her comments on the Israel-Hamas war.
The third Republican presidential debate will be held in Miami tonight.
---
Evening Read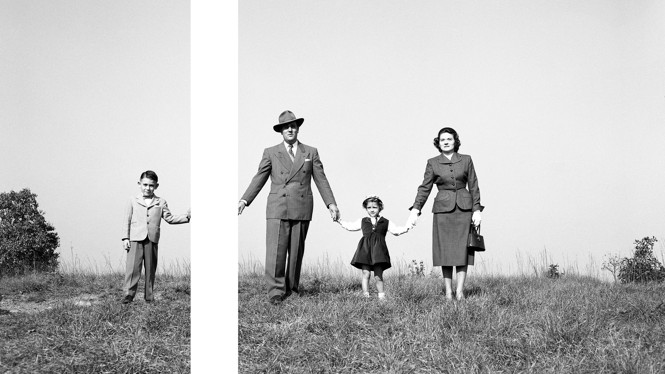 A Shift in American Family Values Is Fueling Estrangement
By Joshua Coleman
Sometimes my work feels more like ministry than therapy. As a psychologist specializing in family estrangement, my days are spent sitting with parents who are struggling with profound feelings of grief and uncertainty. "If I get sick during the pandemic, will my son break his four years of silence and contact me? Or will I just die alone?" "How am I supposed to live with this kind of pain if I never see my daughter again?" "My grandchildren and I were so close and this estrangement has nothing to do with them. Do they think I abandoned them?"

Since I wrote my book When Parents Hurt, my practice has filled with mothers and fathers who want help healing the distance with their adult children and learning how to cope with the pain of losing them.
More From The Atlantic
---
Culture Break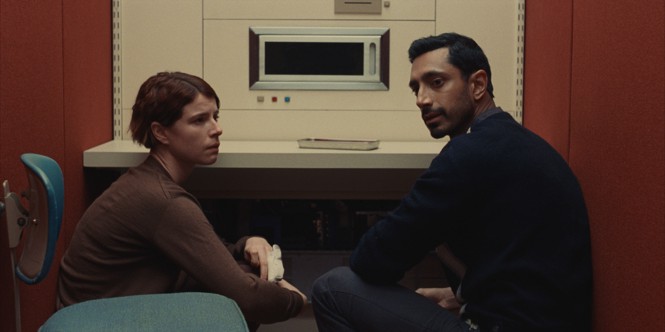 Read. Fingernails, now on Apple TV+, is a mischievous brainteaser that challenges our preconceived notions of romantic commitment.
Listen. "Both Sides, Now," by Joni Mitchell, is a song that shaped the Wilco front man Jeff Tweedy's life.
---
Katherine Hu contributed to this newsletter.
When you buy a book using a link in this newsletter, we receive a commission. Thank you for supporting The Atlantic.