Ivanka Trump testifies she was not involved in discussions about her father's financial statements
Ivanka Trump testified Wednesday that she was not involved in the creation of or discussions regarding her father's statements of financial condition, which have fallen at the center of the non-jury civil trial against her family and the Trump Organization.
Ivanka Trump, who was an executive vice president at the Trump Organization, took the stand in the case stemming from New York Attorney General Letitia James' lawsuit.
TRUMP DEMANDS JURY, SAYS NEW YORK AG HAS 'NO CASE' IN HEATED TESTIMONY
The former president's daughter testified about discussions regarding the Trump Organization's vision on certain projects, like The Plaza Hotel and its plan to renovate a historic post office into a Washington, D.C., hotel. But said she did not remember discussing former President Trump's financial statements.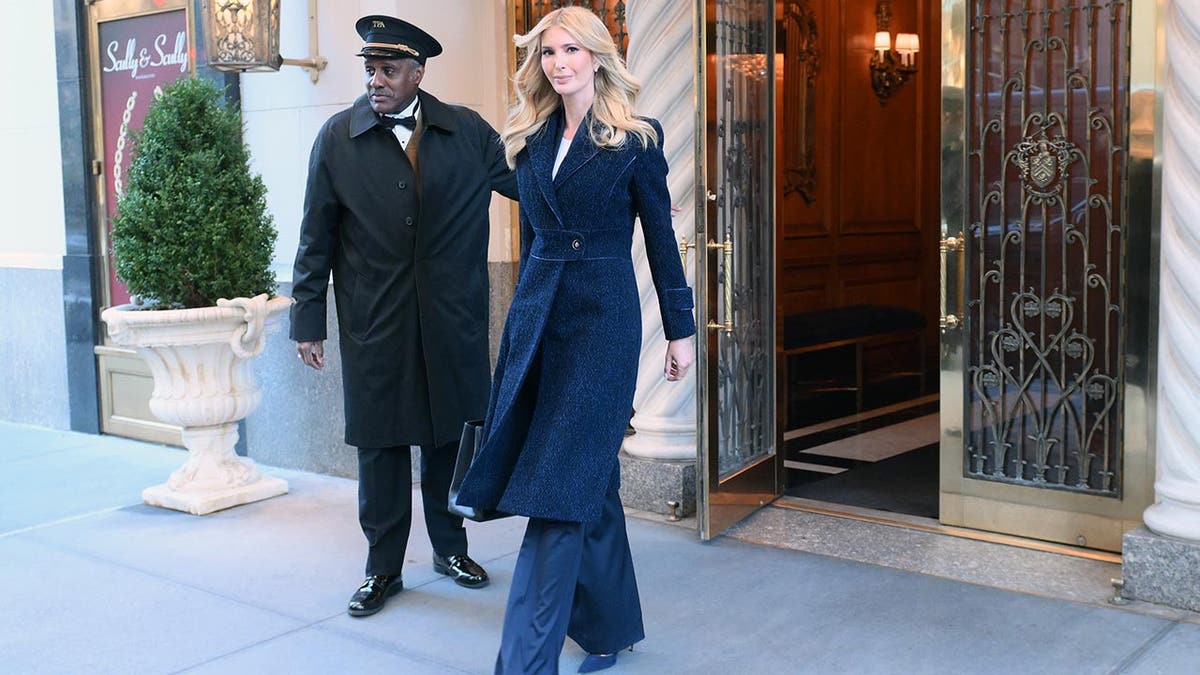 "I don't recall, with specificity, any discussion over financial statements," Ivanka Trump said Wednesday. 
She also testified that she had no role in general accounting deficiencies. 
As for the statements, Ivanka Trump testified that those "were not things that I was privy to."
Ivanka Trump left her role as EVP at the Trump Organization in 2017. She testified that move was due to her father's election as president of the United States. Ivanka Trump served as a senior advisor to the president.
During her time at the White House, Ivanka Trump focused on the education and economic empowerment of women and their families as well as job creation and economic growth through workforce development, skills training and entrepreneurship.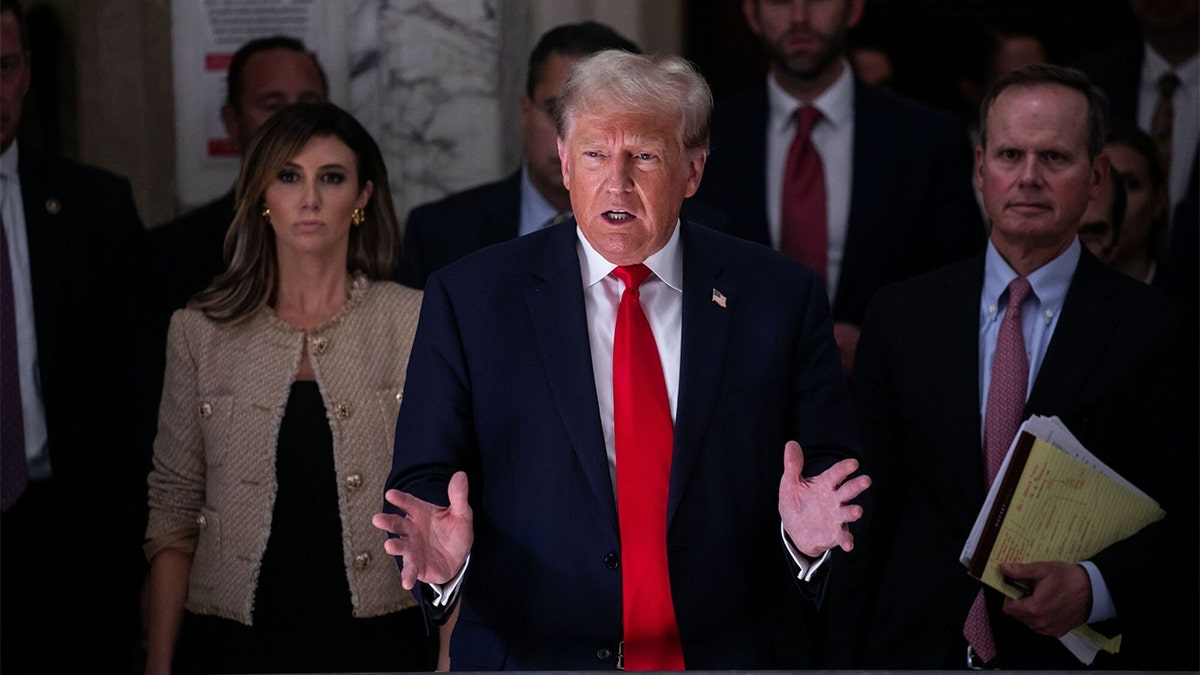 The former president's daughter was originally listed as a defendant in James' lawsuit, in which she alleged Trump defrauded banks and inflated the value of his assets with the help of his children.
TRUMP, JUDGE ENGORON TRADE JABS DURING FORMER PRESIDENT'S TESTIMONY IN CIVIL TRIAL STEMMING FROM NYAG LAWSUIT
A New York Appeals Court, over the summer, dismissed Ivanka Trump as a defendant. That ruling also limited the statute of limitations.
Her court appearance came after her attorneys filed a notice of appeal last week to reverse to the decision to require her to testify. Their request was denied.
Her brothers Donald Trump Jr. and Eric Trump, both executive vice presidents of the Trump Organization, also testified during the trial that they had no involvement in the creation of financial statements, and said the Trump family did nothing wrong.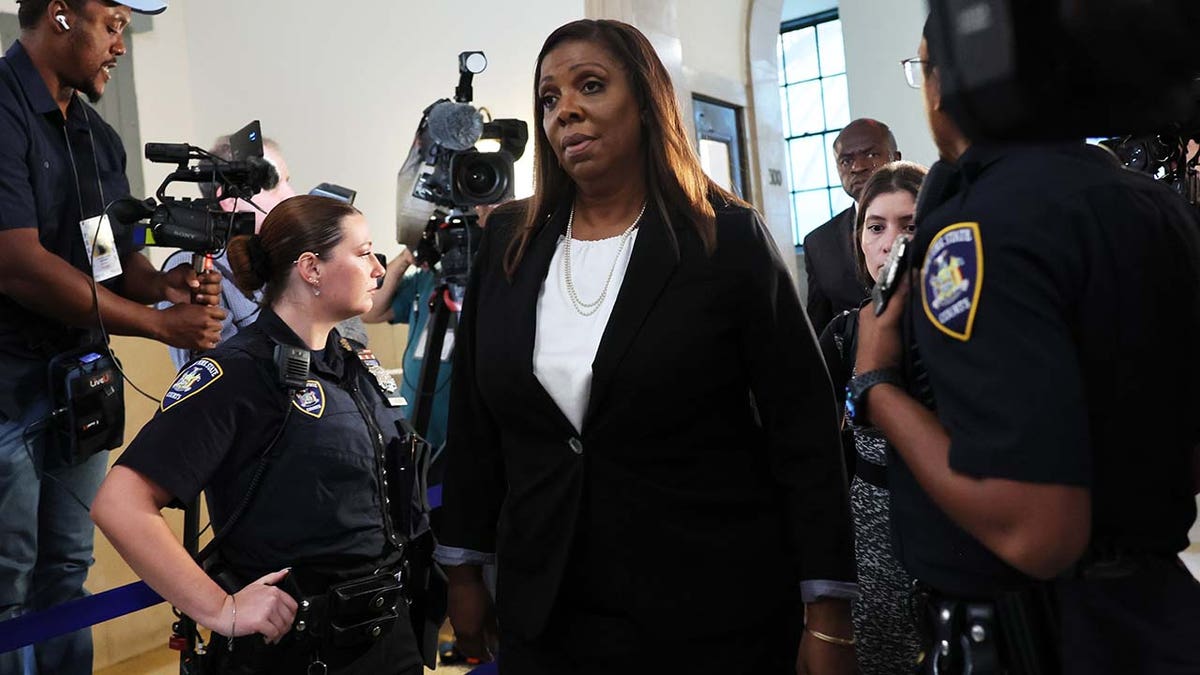 Former President Trump has denied any wrongdoing and has repeatedly said his assets were actually undervalued. Trump has repeatedly said his financial statements had disclaimers, requesting that the numbers be evaluated by the banks.
New York State attorneys rested their case at the conclusion of Ivanka Trump's testimony Wednesday afternoon.
"Ivanka Trump was cordial. She was disciplined, she was controlled. And she was very courteous," James said in a press conference Wednesday, but claimed that "based on the evidence, the documentary evidence, she clearly was involved in negotiating and securing loans, favorable loans for the benefit of the Trump Organization."
Both the state and the defense are expected to present motions on Thursday. The defense will begin presenting their case on Monday.
Ivanka Trump's testimony came after her father, former President Trump took questions on the stand for hours on Monday — an unprecedented proceeding.
TRUMP UNLOADS ON JUDGE, NYAG FOR TARGETING HIM 'FOR POLITICAL REASONS' DURING UNPRECEDENTED TESTIMONY
The former president demanded a jury Monday and called the civil trial against him and his businesses a "disgrace," while maintaining that James has "no case."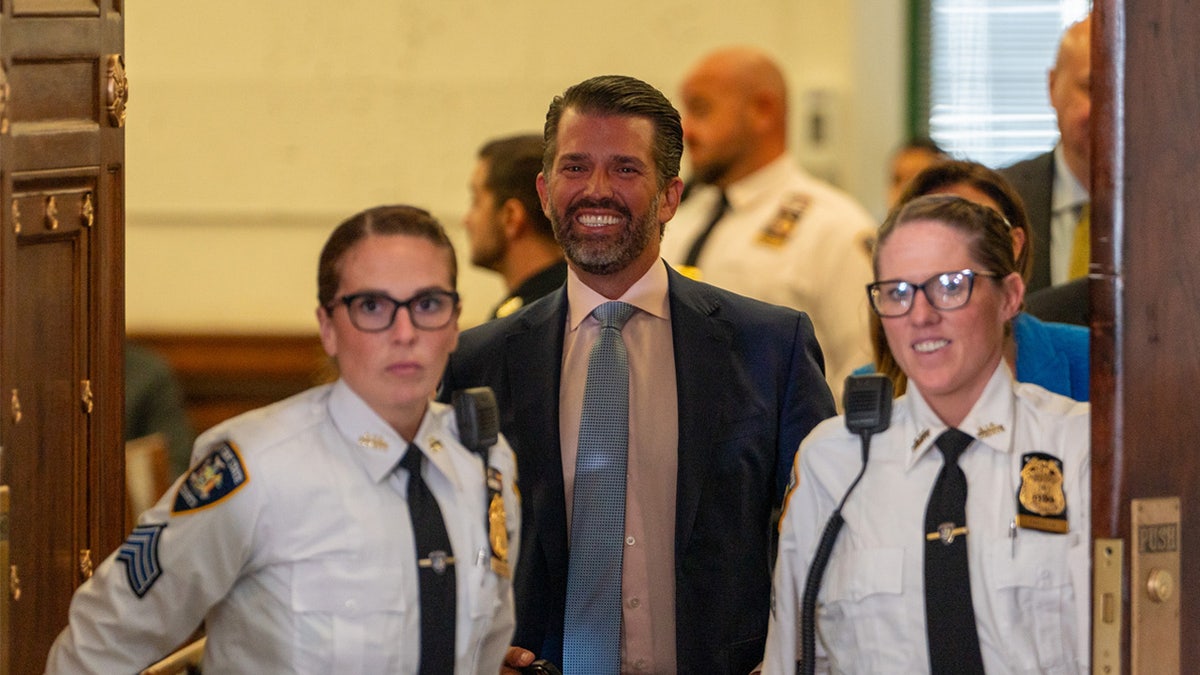 Trump described his forced testimony as "election interference" while maintaining that his net worth is "far greater" than financial statements during testimony Monday.
"I think this case is a disgrace," he said, adding that people are being "murdered" in New York as James is "watching this case."
"It's a disgrace. It is election interference because you want to keep me in court all day long," Trump said while on the stand after testifying for more than five hours. "And Judge… I want a jury," Trump told Judge Arthur Engoron.
James, a Democrat, sued Trump, his children, and the Trump Organization last year, alleging that he and his company misled banks and others about the value of his assets. James said the former president's children — Donald Jr., Ivanka and Eric — and his associates and businesses committed "numerous acts of fraud and misrepresentation" on their financial statements.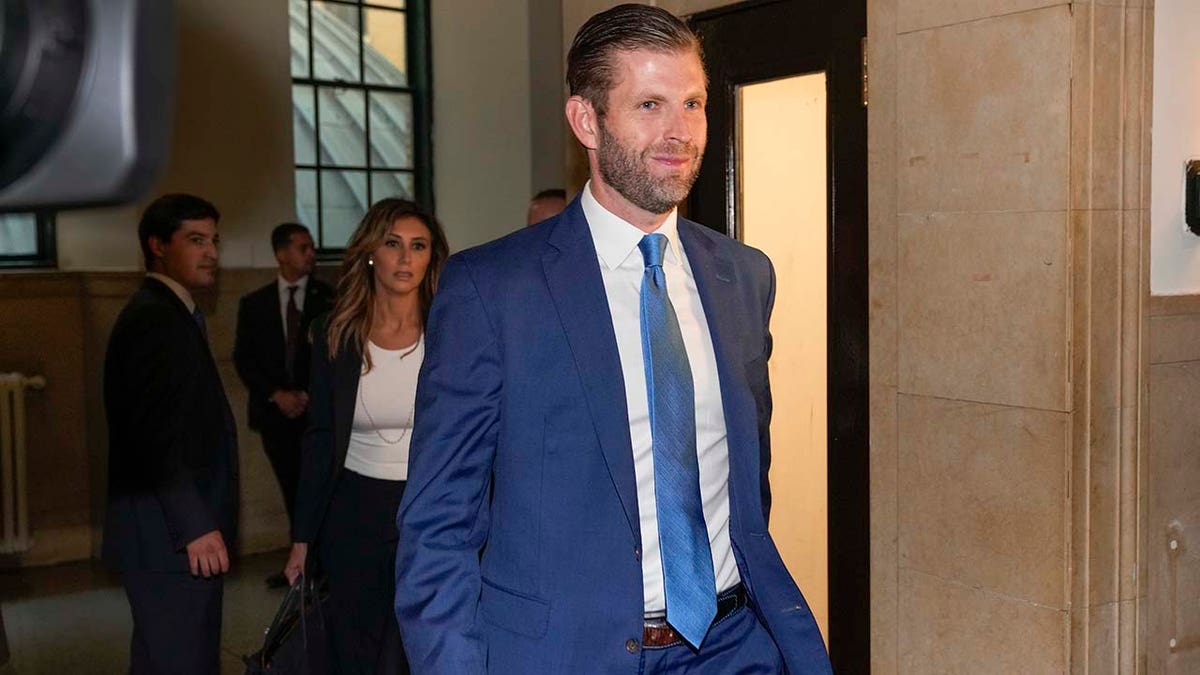 James filed the lawsuit against Trump "under a consumer protection statute that denies the right to a jury," a Trump spokesperson told Fox News Digital.
NEW YORK APPEALS COURT NARROWS NYAG CASE, DISMISSES IVANKA TRUMP AS A DEFENDANT, CUTS STATUTE OF LIMITATIONS
"There was never an option to choose a jury trial," the spokesperson said. "It is unfortunate that a jury won't be able to hear how absurd the merits of this case are and conclude no wrongdoing ever happened."
One of Trump's attorneys, at the end of the former president's testimony, said that in "33 years," they have "never had a witness testify better."
CLICK HERE TO GET THE FOX NEWS APP
"An absolutely brilliant performance by President Trump. He's not backing down. He's told everyone the facts," the Trump attorney said. "Now that the American people know what's going on, maybe something will change."
Engoron in September ruled that Trump and the Trump Organization committed fraud while building his real estate empire by deceiving banks, insurers and others by overvaluing his assets and exaggerating his net worth on paperwork used in making deals and securing financing.
Trump defense attorneys say they will likely move for a mistrial.