Jailed Egyptian aid worker freed by Trump admin defends Hamas on social media
An Egyptian American woman freed from an Egyptian jail with help from the Trump administration in 2017 recently took to social media to praise Hamas and called it "morally abhorrent" to condemn them in the wake of their terrorist attack on Israel that killed more than 1,200. 
"I don't condemn HAMAS and never will," Aya Hijazi posted on X on Nov. 7, a month after Hamas massacred more than 1,200 Israelis. "I don't condemn Palestinians who exhausted every peaceful way on earth to end their occupation and save their lives."
"I condemn anyone who asks the world to condemn HAMAS," Hijazi added.
"You are morally abhorrent with reverse standards. One for the Whites and ones for everyone else. And your standards of occupation, land theft, besiegement and mass murder don't apply to me."
BIDEN OFFICIALS REBEL AGAINST PRESIDENT ON ISRAEL-HAMAS WAR, SIGN DISSENT LETTER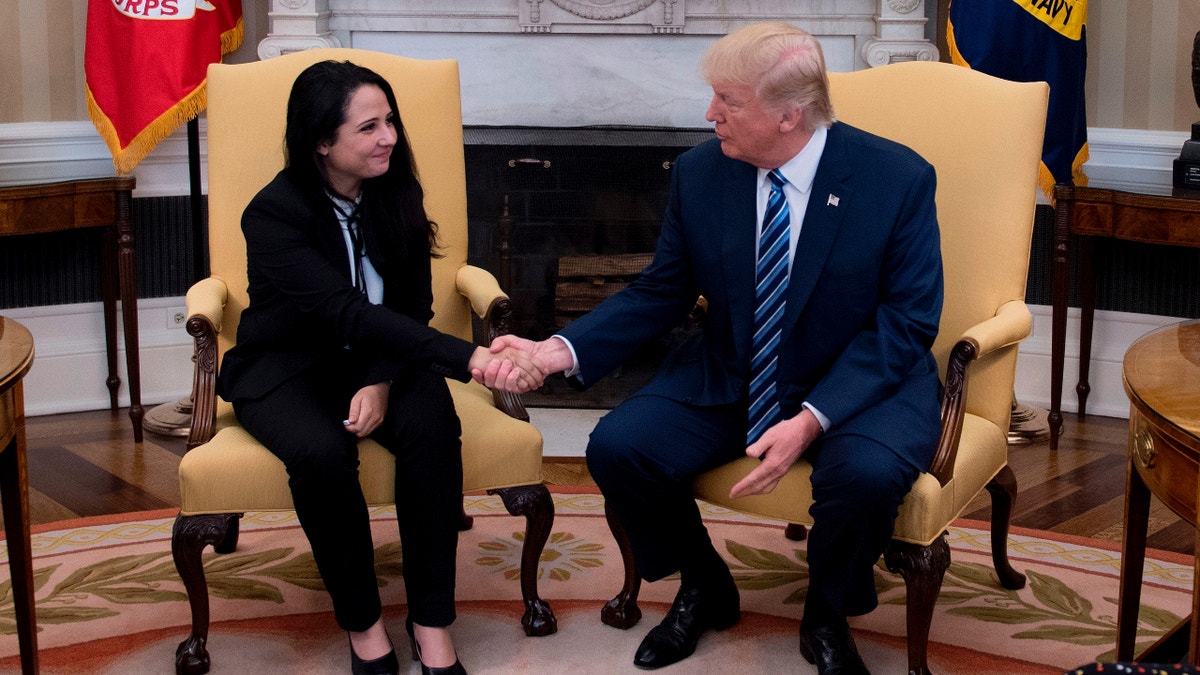 Trump and his aides engaged in behind-the-scenes diplomatic efforts to secure Hijazi's freedom in 2017 after attempts by the previous Obama administration failed. Hijazi, who was 30 years old at the time, was released after spending three years in Egyptian prison on human trafficking charges and was alleged to have ties to the radical Islamist group Muslim Brotherhood.
"I asked the government to let her out," Trump told The Associated Press at the time. "You know Obama worked on it for three years, got zippo, zero."
In May 2018, pro-Trump influencers Charlie Kirk and Scott Presler mentioned Hijazi while touting prisoners freed by Trump.
Over the past couple of weeks, Hijazi's social media accounts have been littered with posts supporting Hamas and Palestinians while slamming Israel.
"There is no amount of ingratitude in the world that can beat Hijazi's ungratefulness to her country that came to her rescue," Hussain Abdul-Hussain, research fellow at the Foundation for Defense of Democracies, told Fox News Digital. 
INTERNAL STATE DEPARTMENT MEMO ACCUSED BIDEN OF 'MISINFORMATION' ON ISRAEL-HAMAS WAR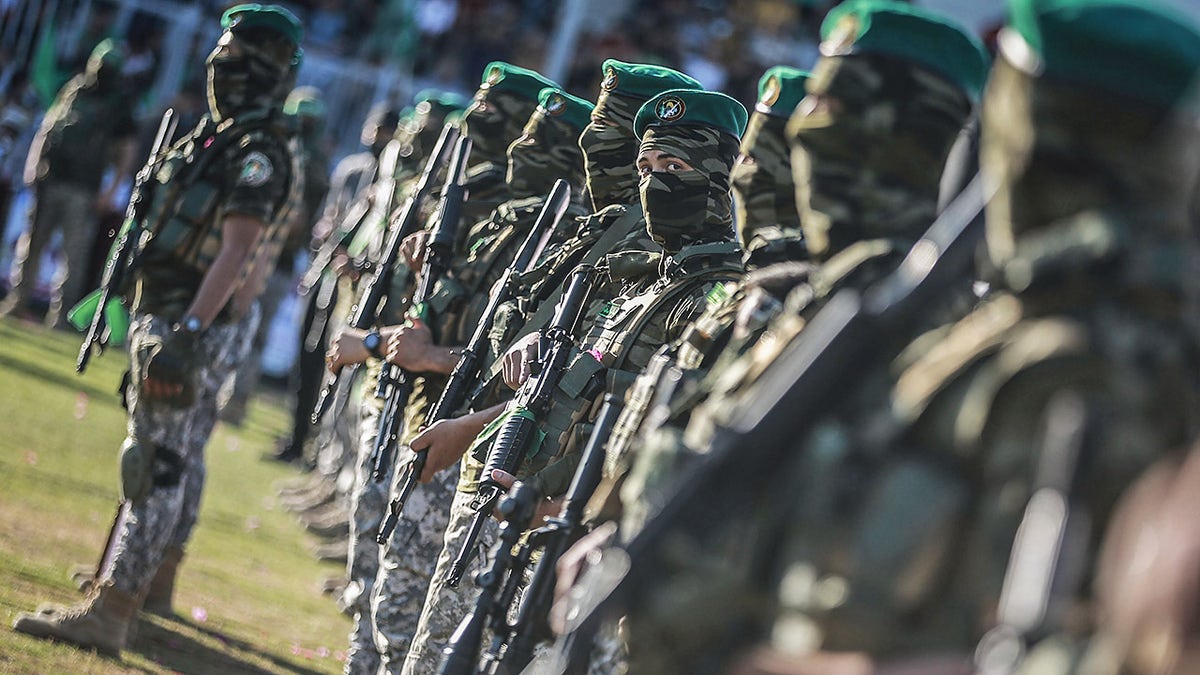 "Hijazi's venom in her X posts is not directed against the U.S. only, but against the West at large, which she often depicts as the White Colonial Man," Hussain added. "The irony is that, had the thought of this West – life, liberty and equality – not spread throughout the world, Hijazi would have been probably locked up at her father's house, married shortly after puberty, then locked up again at her husband's house, birthing a dozen children and running the household."
"Had it not been for this Western thought, Hijazi would have likely been illiterate, her voice never heard outside her family quarters. It was her U.S. citizenship that made the leader of the free world throw America's weight behind her freedom, and then receive her like royalty in the Oval Office," Hussain added.
Hijazi endorsed Biden for president in 2020 in a social media post and claimed that Trump only freed her to bolster his "ego."
However, Hijazi walked back her support of Biden in a recent social media post, calling him "Genocide Joe" and saying there is "no way on earth" she will vote for him again due to his current support of Israel.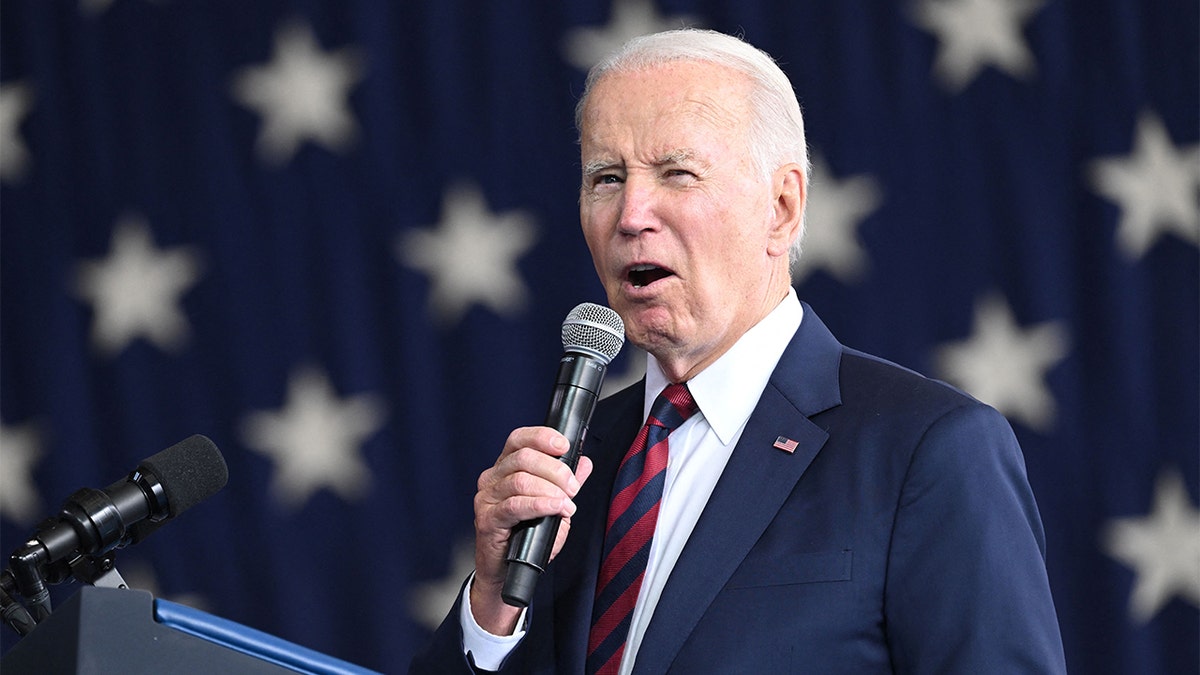 Cynthia Farahat, author of "The Secret Apparatus: The Muslim Brotherhood's Industry of Death," told Fox News Digital that "no one should be surprised by Aya Hijazi pro Hamas stance."
"She has and does indeed support the Muslim Brotherhood, and this is why her comments are often featured positively on their official website, something the Brotherhood only does with its overt and covert members and agents," Farahat said. 
"Hamas is the Palestinian wing of the Muslim Brotherhood. This is a fact not an opinion. This is why she will always be on their side even when they engage in horrific crimes against humanity like their barbaric terror attack against Israel."
Hijazi, a dual national, was born in Egypt and grew up in Falls Church, Virginia, a Washington suburb. She received a degree in conflict resolution from George Mason University in 2009. According to her Linkedin profile, she received her Master of Public Administration (MPA) from Harvard University in 2021 and served as a "leadership coach" there for 5 months "with a focus on anti black racism and anti sexism."
RASHIDA TLAIB MEMBER OF SECRET FACEBOOK GROUP WHERE HAMAS TERRORISTS GLORIFIED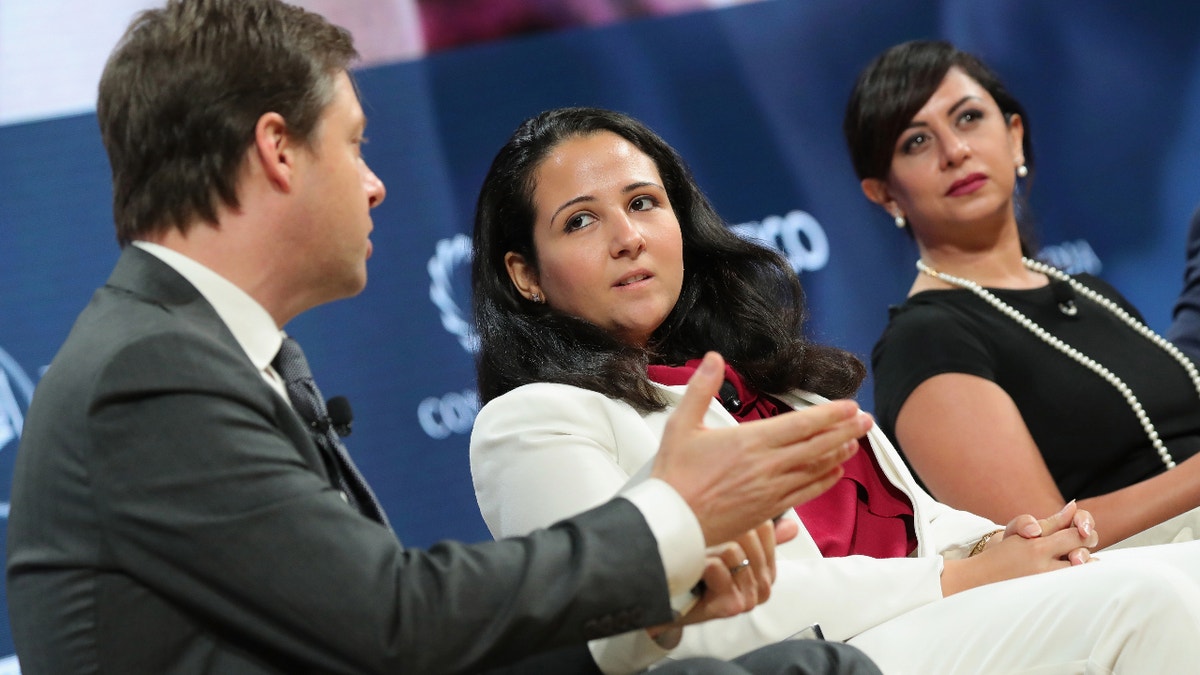 Farahat told Fox News Digital that the Trump administration was likely "unaware of her affiliation" with Muslim Brotherhood "and acted based on bad intelligence."
"Even if we were aware, we put her freedom ahead of her political affiliations. We argued that even if she were Muslim Brotherhood, she should be heard," Hussain, who is of Iraqi and Lebanese origins and has spent time growing up and working there, told Fox News Digital.
"But it turns out that we were wrong. These Islamists are not interested in making a point, they are after incitement to violence. They don't argue. They spew venom against America and the West. You read her X posts and you wonder: Did she really grow up pledging allegiance to the flag and the Constitution? Because if she did, it does not really show in her posts."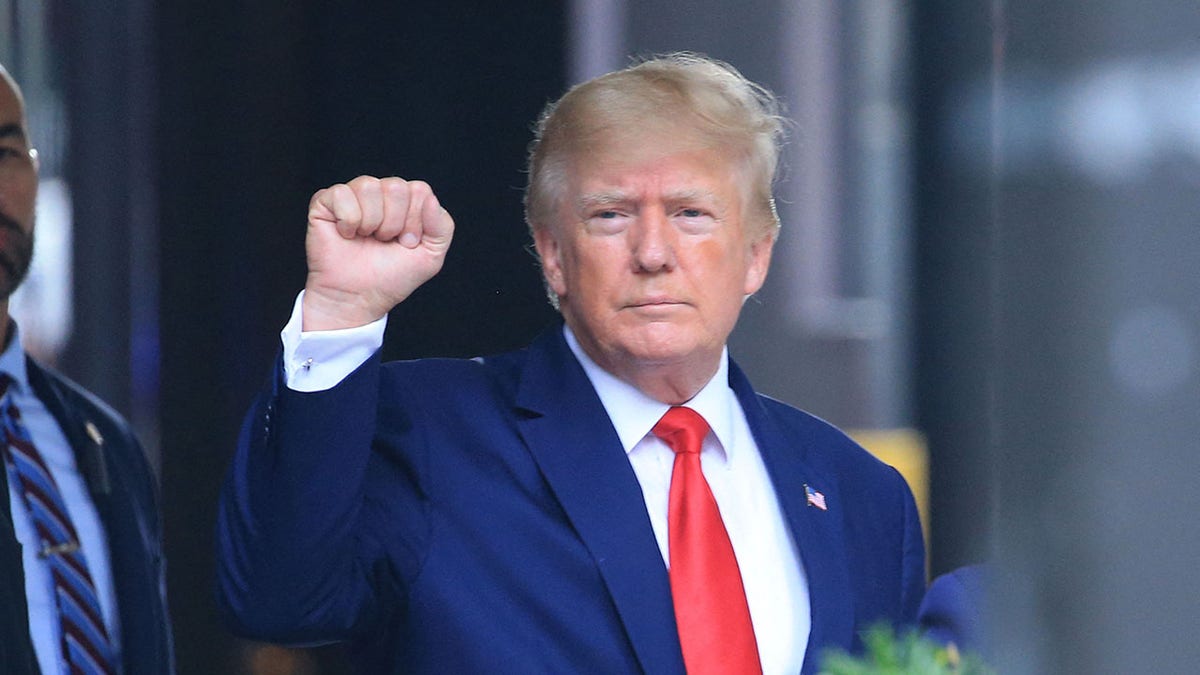 In a statement to Fox News Digital, Hijazi said she is "always very grateful for being freed by the United States and the honorable treatment I received" but is also "heartbroken that the expectation of gratitude equates an expectation of silence over genocide and colonization."
Hijazi referred to Hussain's conclusion as a "heartbreaking stereotype," saying that her cousins in Egypt are all "college educated and fell in love with spouses of their own choosing." 
CLICK HERE TO GET THE FOX NEWS APP 
"Indeed, I have huge critiques of many of the White Man's vices, most notably colonization and foreign policy," Hijazi continued. "At the same time, most of my time and life's work is in fact dedicated to critiquing the practices of brown/Muslim/ Men. I don't ascribe to the idea that any group should be immune to critique, including one's own."
Fox News Digital reached out to the Trump campaign for comment and did not receive a response. 
The Associated Press and Reuters contributed to this report.