JESSE WATTERS: Vivek Ramaswamy's 'Trump message' is breaking through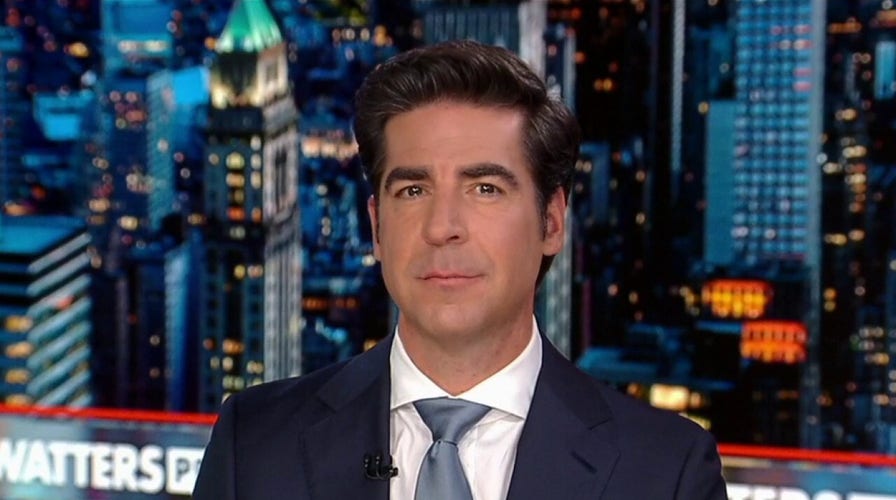 FOX News host Jesse Watters breaks down the success behind 2024 GOP presidential candidate Vivek Ramaswamy's messaging on "Jesse Watters Primetime."
GOP DEBATE FIREWORKS: WHY VIVEK RAMASWAMY TOOK AIM AT RNC CHAIR RONNA MCDANIEL
JESSE WATTERS: So the debates are Vivek's best format. He swivels around in the populist sweet spot, thrashes around quite eloquently, doesn't sound like a politician, looks young, looks hungry, but he lacks charm. Is Vivek going to be president? No. Has he translated his debate performances into better polling? No. Will he have a role in the Trump administration? Probably. He might not be the best messenger, but he has the best message. It's his message that breaks through. 
He's heaping scorn on a corrupt system that benefits the professional class instead of the people. His message is Trump's message and the former president was also in South Florida last night, speaking his mind, as he quite often does. But before he did. Roseanne Barr, ladies and gentlemen.
ROSEANNE BARR: Aren't we all tired of the deep state bull ****? I can't hear you. I want you to say it louder, aren't we all fed up with the deep state bull ****?
She should have borrowed Bloomberg's little stool. But rudeness resonates if it's authentic. Trump and Roseanne, yeah, they can be rude, but it's real. And Republicans have had it with well-mannered, polished politicians who lose gracefully. Someone who bullies the bully. That's what the country wants. Donald Trump showcased a fresh line of attack. Listen.
DONALD TRUMP: Crooked Joe Biden and the radical left Democrats are turning the United States into communist Cuba… The Biden regime is trying to put their political opponents in jail, shutting down free speech, taking bribes and kickbacks to enrich themselves and their very spoiled children… Remember, we are not the ones endangering American democracy. We are the ones saving American democracy. We are saving it.
Trump's in Florida telling Cubans Biden's Castro and it's actually Republicans saving democracy. That's a clever play in Florida. Plus, nice rhetorical reversal of the left's democracy on the line nonsense. So don't underestimate Trump's political instincts. His framing is resonating. He's climbed into the lead in nearly every battleground and is biting into Biden's base – Blacks, Hispanics, 20-year-olds. But Biden doesn't even see it coming.
CLICK HERE TO GET THE FOX NEWS APP 
For more Culture, Media, Education, Opinion, and channel coverage, visit foxnews.com/media.