Mike Johnson says he endorsed Trump for president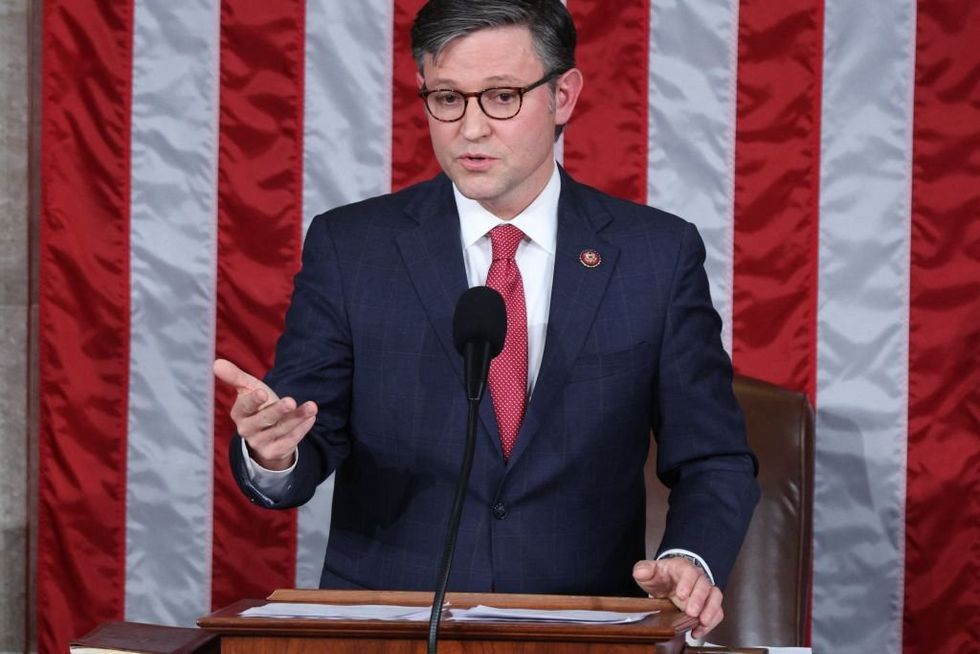 House Speaker Mike Johnson (R-La.) says that he has endorsed former President Donald Trump.
Johnson made the comment after Joe Kernen of "Squawk Box" noted that as far as he was aware, Johnson had not yet endorsed Trump for the 2024 election.
Johnson said that he has endorsed Trump: "I have endorsed him wholeheartedly," he said. "I'm all-in for President Trump," he said, noting that he expects Trump to be the GOP nominee.
Polls indicate that Trump is positioned to trounce the rest of the GOP presidential primary field and easily secure the party's nomination again.
Sen. Tim Scott of South Carolina, who was one of the five candidates on stage in Miami last week at the third GOP presidential primary debate, recently dropped his White House bid. The other four candidates who participated in that debate included former South Carolina Gov. Nikki Haley, former New Jersey Gov. Chris Christie, author and entrepreneur Vivek Ramaswamy, and Florida Gov. Ron DeSantis. Trump has not attended any of the debates so far. A fourth debate is scheduled to take place in Alabama on December 6.
Johnson became House speaker last month after Republicans struggled to coalesce around a candidate in the wake of the ouster of prior House Speaker Rep. Kevin McCarthy (R-Calif.). Eight Republicans had joined with Democrats to vote in favor of removing McCarthy from the role.
Iowa Gov. Kim Reynolds endorsed DeSantis last week, while Arkansas Gov. Sarah Huckabee Sanders, who served as White House press secretary during a portion of Trump's White House tenure, endorsed the former president.
Like Blaze News? Bypass the censors, sign up for our newsletters, and get stories like this direct to your inbox. Sign up here!