These are Trump's Chances to RUN and WIN from prison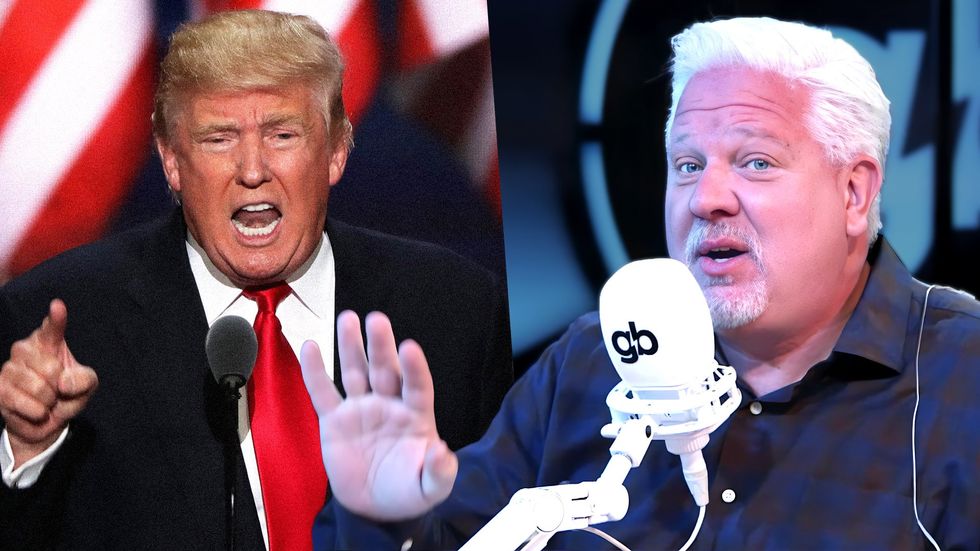 It's not looking good for Joe Biden.
Former president Donald Trump is now leading the sitting president in polls in nearly every battleground state.
The fact remains that the Democrats will stop at nothing to see Trump imprisoned — but that doesn't mean he won't win.
According to the polls, the former president now has 22% support among African-Americans, which would be a modern-day first for a Republican. He had only 8% support from the same demographic in 2020.
In 2020, Trump's Hispanic support was at 36%. He now has 42% in a poll of Hispanic swing state voters.
"Generally speaking, it's showing that the multicultural base of the Democratic party is eroding in a major way," Stu Burguiere tells Glenn Beck and Pat Gray. He notes that inflation, among other things, has hit these populations quite hard.
Trump is leading in these polls even as he's testifying in the New York trial for the fraud case brought against him.
In the same poll, only 6% of swing state voters would change their minds if Trump was convicted and sent to jail.
"It's going to be a difficult task to achieve to be elected from prison," Stu says.
Glenn notes that if he were to go to jail, it might actually help his case for president.
"It might actually help him in the African-American community. Not because they want, you know, somebody who's, you know, a felon in. They see injustice," Glenn says.
He explains that the African-American community would be more likely to get behind him in prison, because many of them have been "used and abused by the system and thrown into prison."
"They connect with the oppression," Stu agrees.
Want more from Glenn Beck?
To enjoy more of Glenn's masterful storytelling, thought-provoking analysis, and uncanny ability to make sense of the chaos, subscribe to BlazeTV — the largest multi-platform network of voices who love America, defend the Constitution, and live the American dream.