Trump blames Cameron loss on McConnell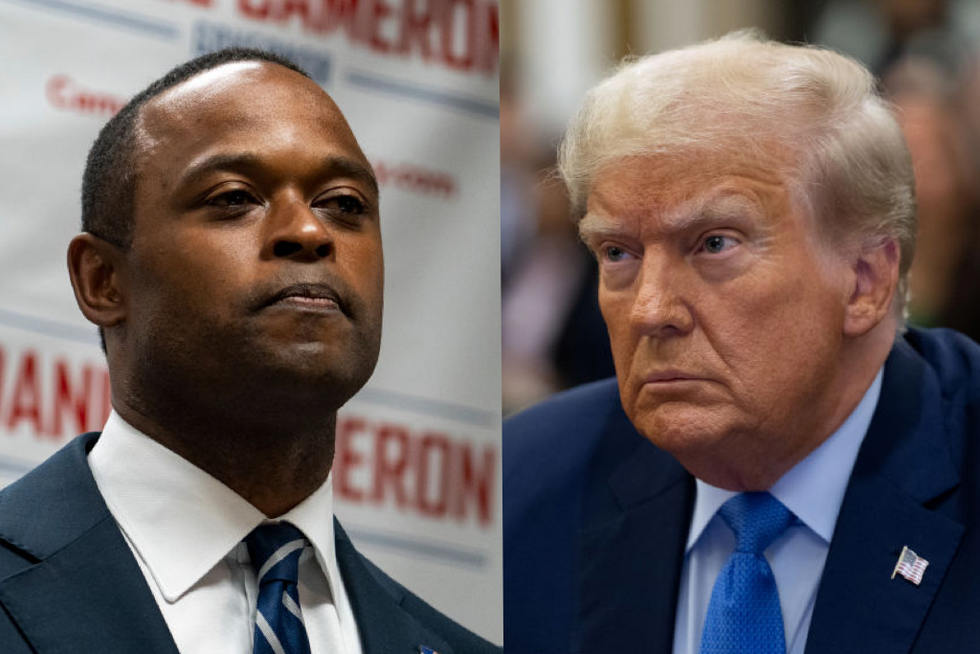 Kentucky Attorney General Daniel Cameron (R) lost the Bluegrass State's gubernatorial election to incumbent Democratic Gov. Andy Beshear, and former President Donald Trump, who had backed Cameron in the contest, is blaming Sen. Minority Leader Mitch McConnell (R-Ky.) for Cameron's loss.
"Daniel Cameron lost because he couldn't alleviate the stench of Mitch McConnell," Trump wrote on Truth Social. "I told him early that's a big burden to overcome. McConnell and Romney are Kryptonite for Republican Candidates. I moved him up 25 Points, but the McConnell relationship was 'too much to bear.' Tate Reeves, on the other hand, surged to a win for Governor in Mississippi after my involvement. Congratulations to Tate!"
Cameron previously served as legal counsel to McConnell. "As legal counsel to Senate Majority Leader Mitch McConnell, Cameron participated in the successful confirmation of conservative federal judges, including Supreme Court Justice Neil Gorsuch," according to ag.ky.gov.
Trump endorsed Cameron in 2022 long before Cameron went on to win the Kentucky GOP gubernatorial primary in 2023.
"Wow, Daniel Cameron of Kentucky has made a huge surge, now that they see my strong Endorsement, and the fact that he's not really 'a McConnell guy,'" Trump wrote in a Truth Social post on Saturday. "They only try to label him that because he comes from the Great State of Kentucky. Anyway, Go Daniel, great future for you and your State—You will bring it to new levels of success, and I will help you!"
Trump has endorsed McConnell in the past. "Senator Mitch McConnell (@Team_Mitch) always delivers for the people of Kentucky, who will hopefully re-elect their powerful Senate Majority Leader. Mitch has helped us Make America Great Again, and has my Complete and Total Endorsement!" Trump tweeted in June 2020.
After losing the contest, Cameron asked people to pray for the governor, his team, and the whole commonwealth, noting that "what ultimately matters, is that we know that Christ is on the throne."
Like Blaze News? Bypass the censors, sign up for our newsletters, and get stories like this direct to your inbox. Sign up here!