Trump blasts CFP officials after Florida State left out, takes parting shot at DeSantis
Former President Trump took a swing at fellow Republican presidential candidate Gov. Ron DeSantis on Monday as he commented on Florida State missing out on the College Football Playoff.
The former president took to Truth Social to pin the blame on the Florida governor for the Seminoles being the odd team out of the four-team field over the weekend despite finishing the season undefeated and with an ACC Championship.
"Florida State was treated very badly by the 'Committee,' he wrote on the social media platform. "They become the first Power Five team to be left out of the College Football Playoffs. Really bad lobbying effort….Lets blame DeSancticmonious!!!"
CLICK HERE FOR MORE SPORTS COVERAGE ON FOXNEWS.COM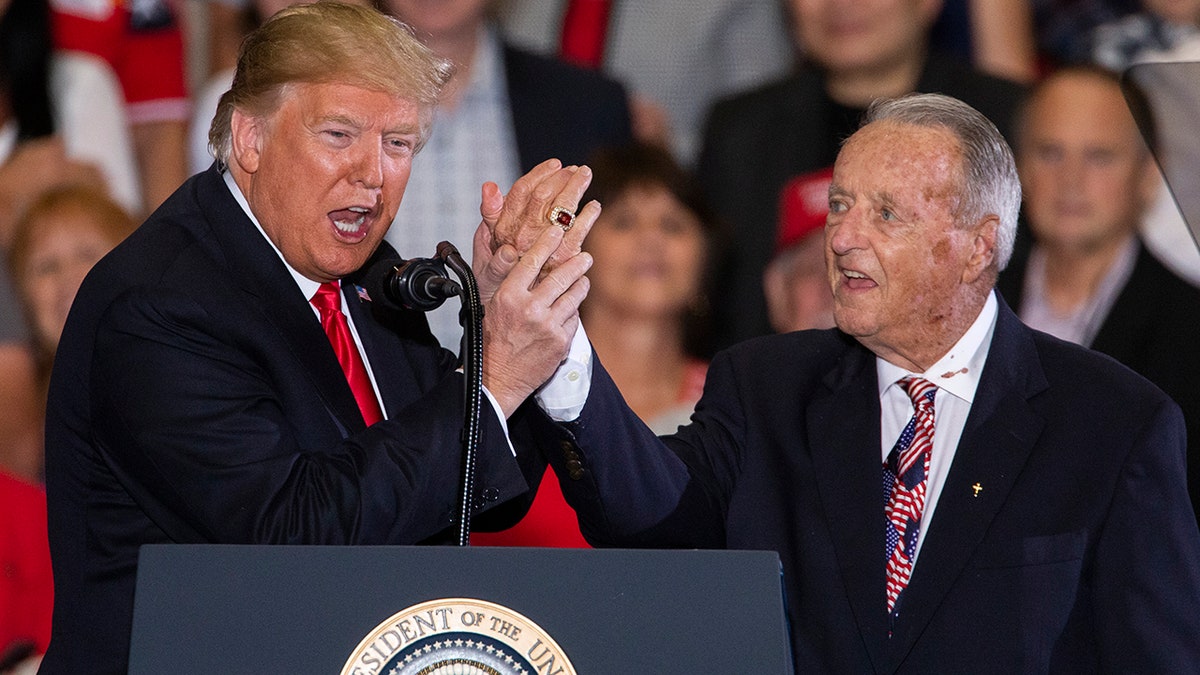 DeSantis was in the Seminoles' corner on Sunday when it was revealed that Alabama got into the Playoff over Florida State.
"What we learned today is that you can go undefeated and win your conference championship game, but the College Football Playoff committee will ignore these results," DeSantis wrote on X. "Congratulations to @FSUFootball on an outstanding season and winning the ACC championship!"
FROM OUTKICK: JORDAN TRAVIS SENDS JALEN MILROE CLASSY MESSAGE AFTER ALABAMA TAKES FSU'S PLAYOFF SPOT
It did not appear DeSantis could have done anything more to help Florida State out. The resume seemingly spoke for itself. Florida State was 13-0, won its conference championship and beat three-ranked opponents during the course of their schedule. However, the committee suggested that Jordan Travis' injury changed the make-up of the team and, therefore, could not be allowed into the playoffs.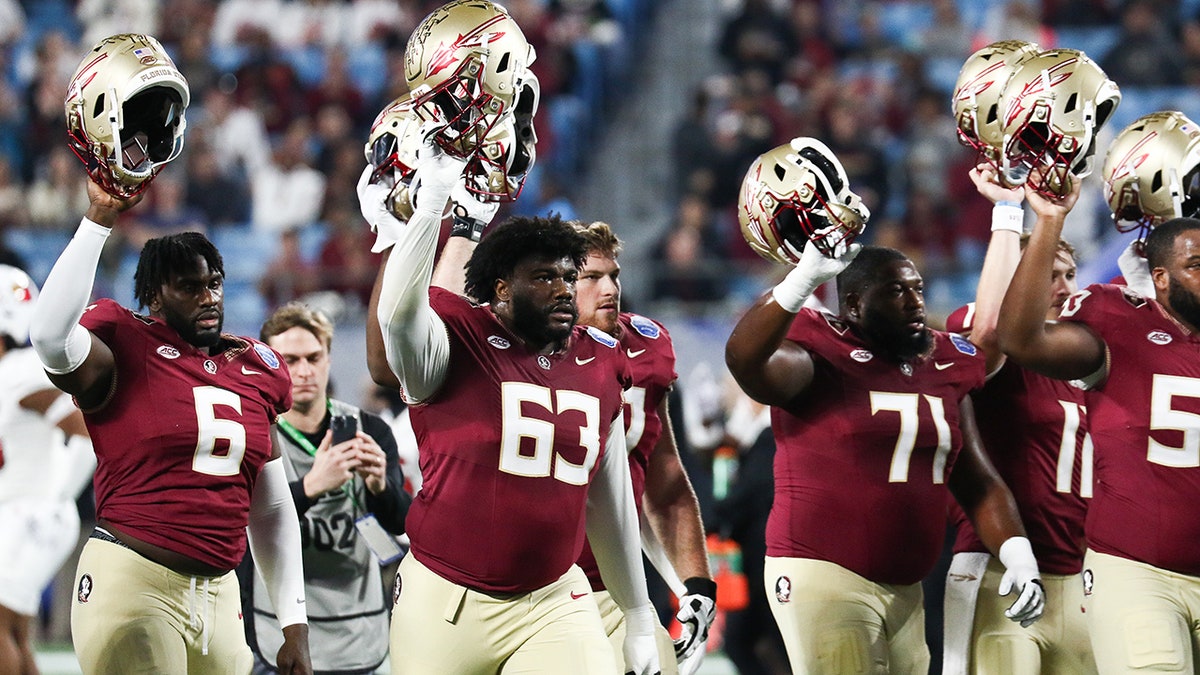 "Florida State is a different team than it was the first 11 weeks," CFP Committee Chairman Boo Corrigan said on ESPN. "As you look at who they are as a team right now without Jordan Travis, without the offensive dynamic he brings, they are a different team and the committee voted Alabama four and Florida State five."
The Seminoles still won games without Travis. Instead, Michigan, Washington, Texas and Alabama will battle it out for the championship in January. Florida State will play Georgia in the Orange Bowl.
FLORIDA LAWMAKERS BLAST CFP OFFICIALS OVER SEMINOLES SNUB: 'CORRUPT DECISION'
Florida State officials and coaches slammed the Committee for keeping Florida State on the outside looking in.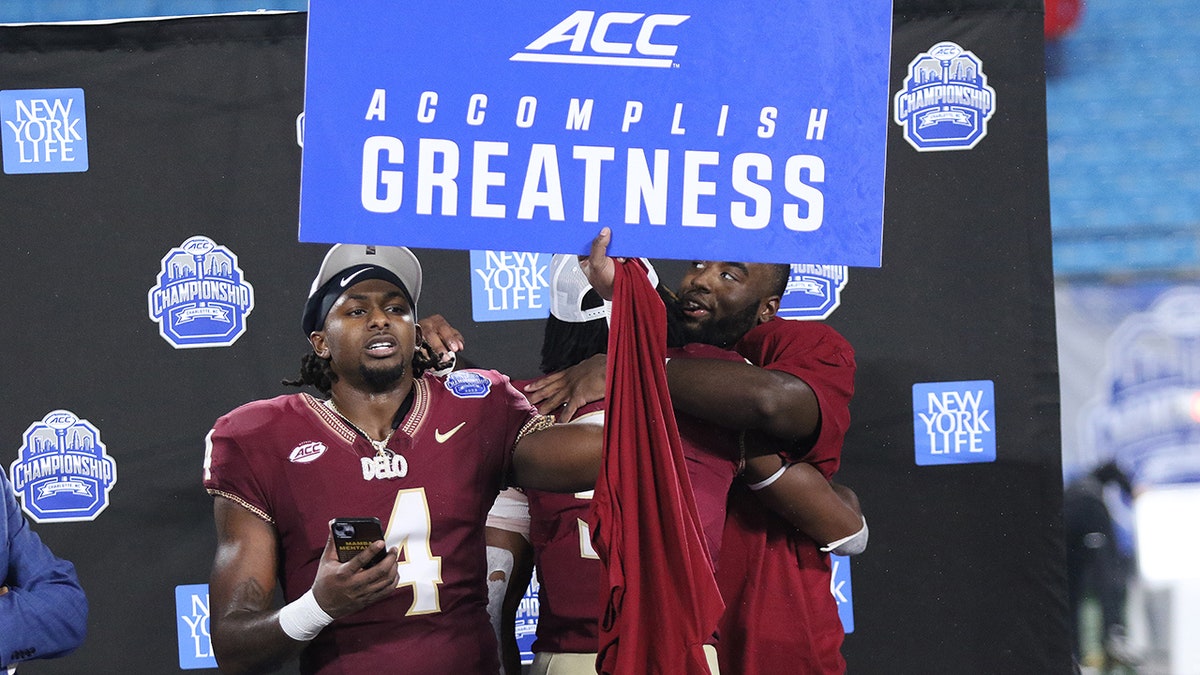 "I am disgusted and infuriated with the committee's decision today to have what was earned on the field taken away because a small group of people decided they knew better than the results of the game," coach Mike Norvell said in a scathing statement.
"What is the point of playing games? Do you tell players it is okay to quit if someone goes down? Do you not play a senior on Senior Day for fear of injury? Where is the motivation to schedule challenging non-conference games? We are not only an undefeated P5 conference champion, but we also played two P5 non-conference games away from home and won both of them.
CLICK HERE TO GET THE FOX NEWS APP
"I don't understand how we are supposed to think this is an acceptable way to evaluate a team."
Follow Fox News Digital's sports coverage on X and subscribe to the Fox News Sports Huddle newsletter.