Trump, Engoron trade jabs during former president's testimony in civil trial stemming from NYAG lawsuit
Former President Trump traded jabs at New York Judge Arthur Engoron as he testified on the stand Monday morning during the non-jury civil trial stemming from New York Attorney General Letitia James' lawsuit against him and his businesses in the state.
Kevin Wallace, a lawyer in the New York Attorney General's Office, began questioning the president during his unprecedented time on the stand — specifically about his statements of financial condition.
Trump said the statements were "not really documents the banks paid much attention to," and Wallace asked how he knew that. The former president said he has been dealing with banks for "50 years and they look at the deals." 
"We'll explain it as this trial goes along — crazy trial," Trump said.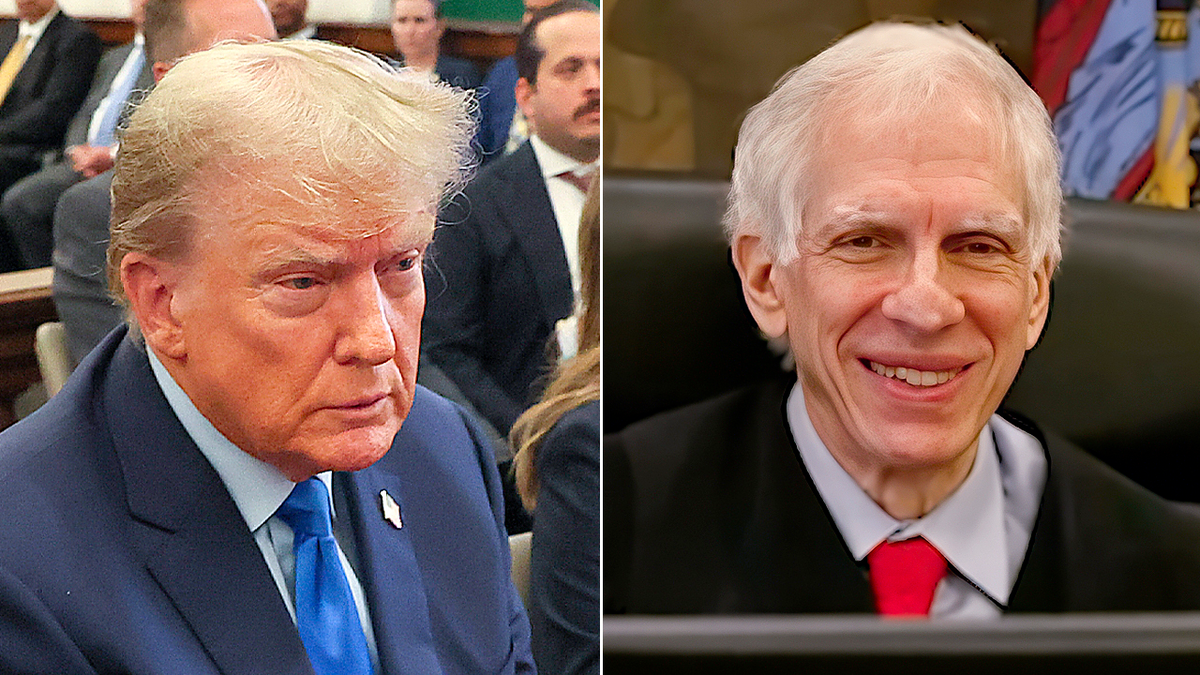 TRUMP TAKES THE STAND IN CIVIL TRIAL STEMMING FROM NEW YORK ATTORNEY GENERAL LETITIA JAMES LAWSUIT
Engoron, though, said Wallace was being "patient" but wanted the questioning to move along faster.
"Please just answer the questions — no speeches," Engoron said.
Trump's defense attorney Chris Kise interjected, saying the questions are open-ended and required lengthy answers.
Wallace went on to show Trump his 2014 statement of financial condition. Wallace read a portion that said Trump was responsible for preparing that statement.
"What they wanted was as much information as we could give them so that they could do their statements," Trump said, adding that he was responsible for giving preparers the necessary information.
TRUMP BLASTS MANHATTAN JUDGE, DEFENDS HIS 'VERY GOOD CHILDREN' AMID TRUMP ORG CIVIL TRIAL FROM NYAG LAWSUIT
When asked what he was personally responsible for, Trump said, "It was so long ago, but well beyond the statute of limitations for anyone else, but not me because I'm sure the judge will rule against me." 
Engoron fired back at Kise, asking if Trump's comment was a "necessary part of the narrative?" 
Kise said the judge should allow the former president of the United States "a little latitude."
Engoron went on to ask Trump to "answer the question." 
"You can attack me as much as you want, but please answer the question," Engoron said.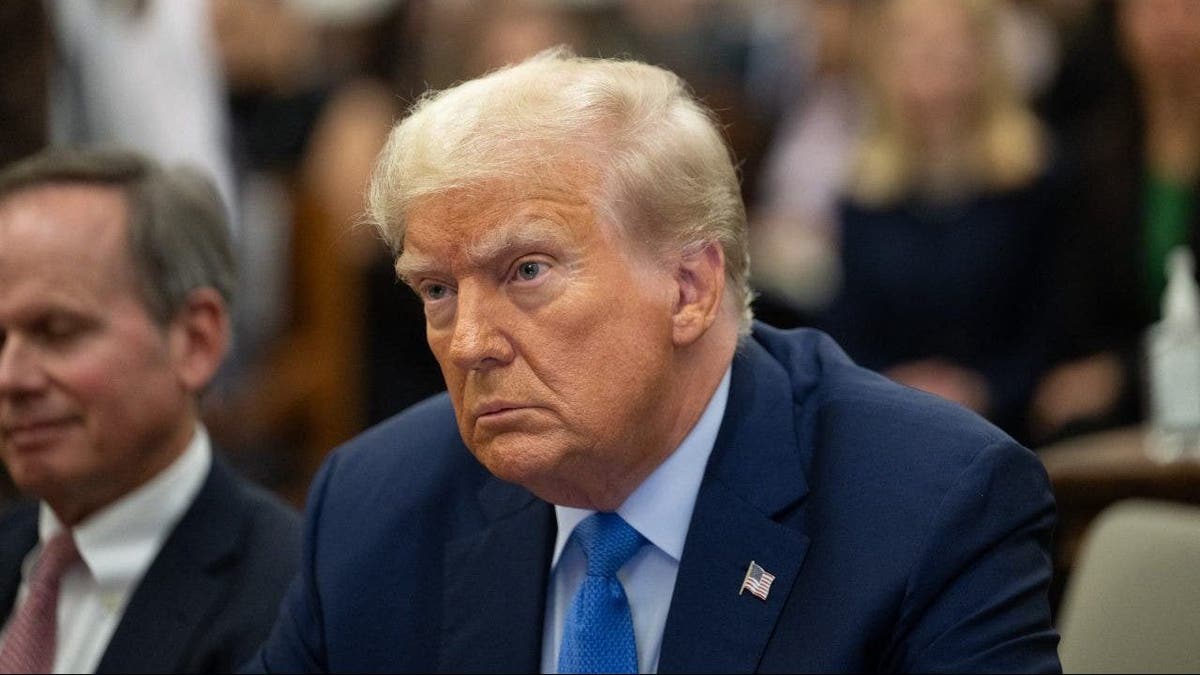 Trump testified that he authorized and gave preparers information that was necessary for those statements.
"I'm probably more expert than anyone else, so someone would ask me and if I had opinion I would give it," Trump said.
Wallace went on to ask the former president if the values on the statements were ever "off."
Trump said on occasion they were either higher or lower. When asked for an example, the former president said Mar-A-Lago was underestimated "but I didn't do anything about it."
ERIC TRUMP TESTIFIES HE HAD 'NO INVOLVEMENT' IN TRUMP ORGANIZATION'S STATEMENT OF FINANCIAL CONDITION
"Values are far bigger than what's on the statements…I thought 40 Wall St…Doral was underestimated, considerably more valuable," he said of his properties.
In a shot at Engoron, Trump said the judge said Mar-a-Lago is worth "$18 million, but it is worth 50 to 100 times more than that."
"But the judge ruled against me," Trump said. "I don't know how he got to those numbers." 
Trump added, "The most valuable asset was the brand asset, but I didn't put it on the statement…If I wanted to build up a statement, like you said, I would have added the brand value here."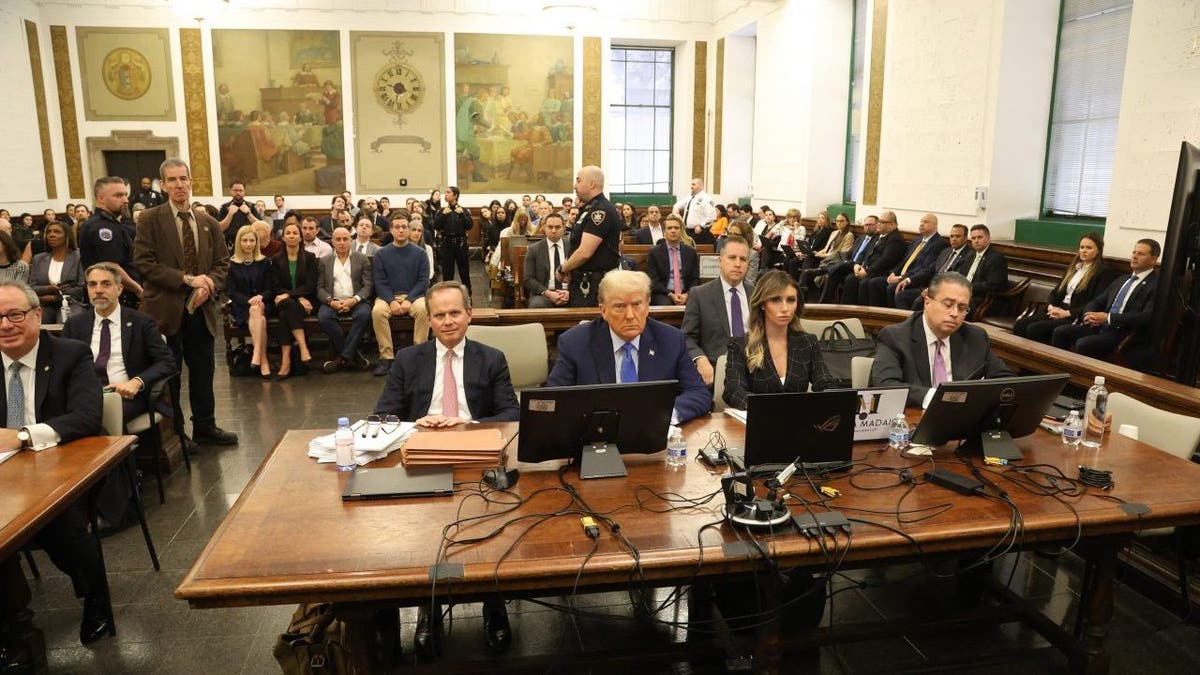 Wallace went on to ask additional questions, but Trump continued speaking.
Engoron fired back at Kise, "Can you control your client? This is not a political rally; this is a courtroom"
"I've asked the witness several times to answer the questions," he said. "Maybe you should have a talk with him right now."
Kise said some questions "call for narratives." 
Later, Engoron slammed Trump, saying, "In addition to not answering, you're repetitive…Mr. Kise, can you control your client?"  
Kise argued that the questions are not "tight" questions, and that Trump is not a lawyer.
NEW YORK JUDGE FINES TRUMP $10K VIOLATING PARTIAL GAG ORDER IN CIVIL FRAUD TRIAL
Meanwhile, Wallace began another line of questioning, and Engoron fired back at Kise saying, "Mr. Kise, I beseech you to control him. If you can't, I will."  
Kise, defending the former president, said the judge should want to hear everything the witness has to say.  
"I don't want to hear everything he has to say," Engoron said. 
Trump's defense continued that it is "necessary, beneficial, and relevant to answer the questions in this manner." 
Trump attorney Alina Habba said Wallace "should try to ask better questions." 
CLICK HERE TO GET THE FOX NEWS APP
"I'm not here to hear what he has to say…he goes into speeches," Engoron said. 
Habba fired back, telling the judge he should be present to listen to the former president's testimony. 
"This is a very, very unfair trial, and I hope the public is watching," Trump said.