Trump, GOP celebrate Manchin decision not to seek re-election, Democrats warn 'don't spike the football yet'
West Virginia Democratic Sen. Joe Manchin's decision not to seek re-election sent shockwaves through the political world, with Republicans crowing about the increased likelihood of flipping a key Senate seat in 2024, while some Democrats warned the GOP not to celebrate too early.
Manchin, who has served in public office since 1982 when he was elected to the House of Delegates in Charleston, said in an X (formerly Twitter) announcement that he joined politics to serve the public and be a commonsense voice for the Mountain State.
He also spoke about plans to travel the country to "gauge interest" in spreading a movement of bringing Americans together, which some observers equated to a potential independent presidential bid.
America Rising PAC executive director Cassie Smedile told FOX News Manchin is a longtime Democratic "outlier" in both the Senate and the national party.
CLINTON POLLSTER SUGGESTS INTERNAL FRICTION BETWEEN OBAMA, BIDEN CAMPS
"He just doesn't see the path for him as a Democrat on the ballot right now. I think that's a very telling statement," she said on "America Reports," adding West Virginia's increasingly Republican bent presented strong headwinds for a re-election bid.
Former President Donald Trump summarily responded to Manchin's apparent retirement on his Truth Social platform, appearing to link his own endorsement of Gov. Jim Justice's Republican Senate bid as a reason for Manchin to bow out.
Trump said Justice has a "commanding lead" over Manchin, though the governor also faces a primary challenge from conservative Rep. Alex Mooney.
However, some Democratic observers cited recent Republican losses in the off-year elections this week, saying the GOP has developed a habit of celebrating sure-things that turn out to be failures.
MANCHIN TORCHES DEMOCRATS ON ENERGY POLICY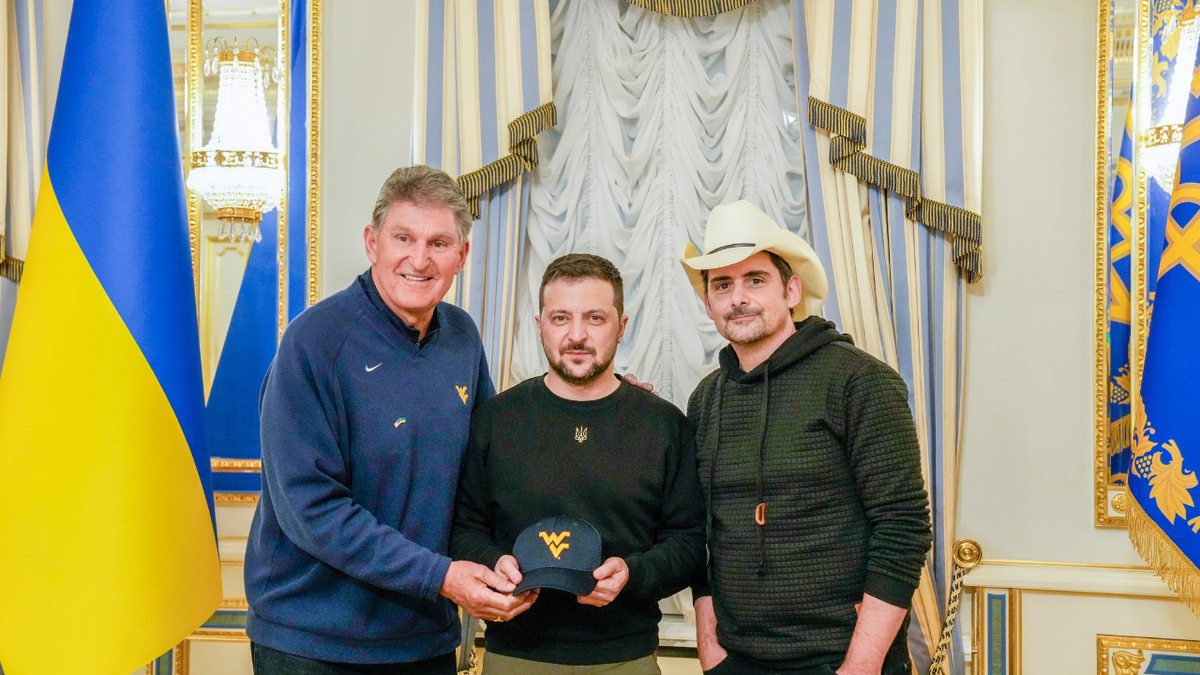 Democratic strategist Richard Fowler told "America Reports" there was again no "red wave" to be seen on Election Day.
He pointed to Virginia Gov. Glenn Youngkin's plan to regain full control of the state legislature, which instead resulted in Democrats regaining control of both chambers. In Pennsylvania, Democrats swept judiciary elections for the Supreme Court and Commonwealth Court, and in red-leaning Kentucky, Democratic Gov. Andrew Beshear held off Republican challenger Daniel Cameron.
"This can happen again if Republicans spike the football too soon and don't talk to voters," he said of the now-open West Virginia seat.
Manchin has rankled top Democrats over the years, more recently splitting with the left-wing party establishment on energy issues, though he did forge a deal to help pass the green-energy-heavy Inflation Reduction Act.
As early as 1996, Manchin was angering his own party, after he lost a gubernatorial primary.
Instead of endorsing party nominee Charlotte Pritt, he threw his support behind the eventual winner, Republican Cecil Underwood, claiming Pritt was uninterested in moderate policies.
Manchin recently backed a Republican House incumbent, former Rep. David McKinley, R-W.V., in a 2022 primary after census redistricting cost the state a House seat. McKinley was ultimately defeated by Mooney in the race for the merged district.
On "America Reports," Fowler said Manchin would've had a good chance of winning re-election, even despite doubts a Democrat could win again statewide.
He added that Manchin appears to be taking a similar tact to Sen. Mitt Romney, R-Utah, who announced his retirement while bemoaning partisanship and the political tenor at the moment.
Former Rep. Charlie Dent, R-Pa., a noted anti-Trump figure during and after his House tenure, curtly commented, "the Senate seat is gone," when asked on MSNBC about Manchin's decision.
The longtime Allentown lawmaker noted Trump won West Virginia by 40 points in 2020, going on to reference Manchin's stated future plans by saying a third-party independent movement could be plausible.
"Two-thirds of voters don't like Donald Trump or Joe Biden. They think one is too old and one is crazy," he said.
Dent and other pundits suggested Manchin could also be part of a potential "No Labels" presidential ticket alongside figures like ex-Maryland Gov. Larry Hogan, New Hampshire Gov. Chris Sununu or former Utah Gov. Jon Huntsman.
Manchin's current counterpart in the Senate, GOP Sen. Shelley Moore Capito, offered an apolitical response, writing on X, "Thank you Joe and Gayle for your years of service to our beloved West Virginia."
Sen. Steve Daines, R-Mont., head of Senate Republicans' campaign apparatus, expressed hope Thursday for a Republican pickup:
"We like our odds in West Virginia," he said in a statement.
Meanwhile, on "Special Report," Wall Street Journal writer Kimberley Strassel said Manchin's retirement is unsurprising, given that he has been a "punching bag" for Democrats since Biden was elected.
Manchin's cryptic comments about his future, she added, are in "very much a Joe Manchin style" of "leaving people guessing."
For more Culture, Media, Education, Opinion and channel coverage, visit foxnews.com/media