Trump offers opinion on DeSantis-Newsom debate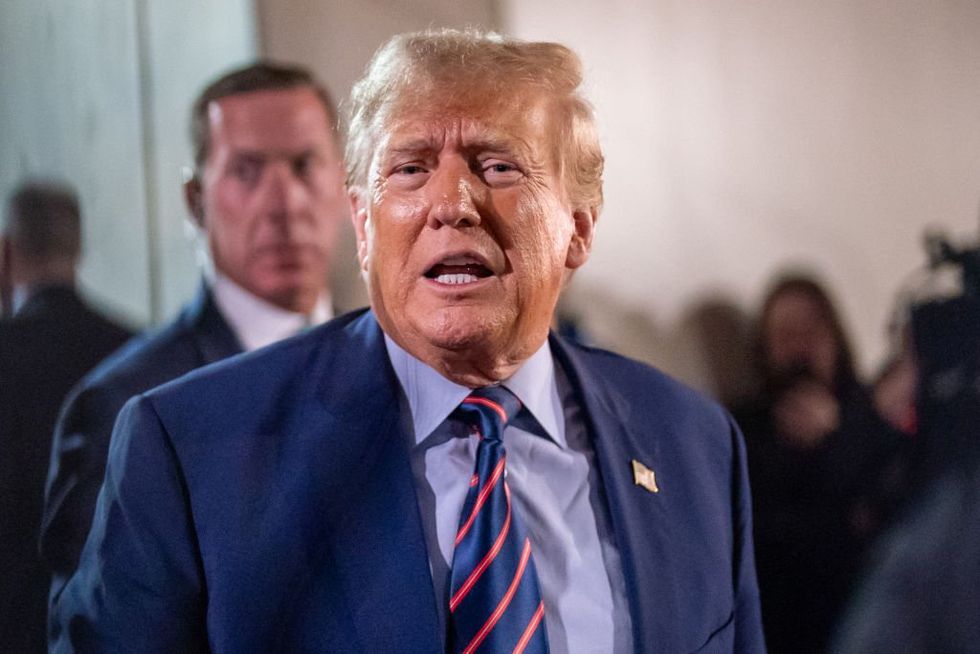 Former President Donald Trump said that he thinks Florida Gov. Ron DeSantis (R) and California Gov. Gavin Newsom (D) "both did well" during their recent debate, Fox News Digital reported.
"I thought it was a very even debate," Trump opined, according to the outlet. "They both worked hard and they both did well."
Trump has skipped all three of the Republican presidential primary debates so far. DeSantis, who participated in each of those three GOP debates, also faced off against Newsom in a debate moderated by conservative commentator Sean Hannity on Thursday.
GOP Sen. Mike Lee of Utah declared DeSantis as the clear winner of the debate: "Ron DeSantis cleaned the floor with Gavin Newsom tonight. Well done, @RonDeSantis!" Lee tweeted on Thursday.
DeSantis, who is currently competing in the GOP presidential primary, has indicated that he will soon have visited all 99 counties in Iowa. The Iowa caucuses, which mark the first contest in the GOP presidential nominating process, will take place next month. Last month, Iowa Gov. Kim Reynolds (R) endorsed DeSantis.
"When I tell you I'm going to do something, you can take that promise to the bank. I told Iowans I would visit all 99 counties in the Hawkeye State — and tomorrow, I will deliver on that promise," DeSantis noted in a Friday social media post.
Trump, the clear frontrunner in the Republican nominating contest has been trouncing his competitors in the polls.
Like Blaze News? Bypass the censors, sign up for our newsletters, and get stories like this direct to your inbox. Sign up here!