Univision CEO defends Trump interview, says network will not be 'deterred by partisan interests'
TelevisaUnivision CEO Wade Davis defended Univision's interview with former President Trump in a memo to staffers after uproar from the left, insisting the network will not be "deterred by partisan interests and agenda-driven advocacy."
Journalist Enrique Acevedo sat down with Trump for a wide-ranging interview from Mar-a-Lago earlier this month, and some liberals have expressed outrage that the Spanish-language network offered a platform to the former president. Others have insisted liberal anchor Jorge Ramos should have conducted the interview because he would have pushed back harder on Trump's remarks. 
Fox News Digital obtained an internal memo that Davis sent to all U.S. employees on Tuesday evening, where he noted the "continued cycle of coverage" around the Trump interview, and said the network embraced the responsibility "to provide our audience the information to make decisions based on accurate coverage of the election process." 
"We will reject all efforts to destabilize this vision, including from partisans within the press or the political machinery. Univision is not a tool of any party or organization. Univision is an independent news organization, and we will not be deterred by partisan interests and agenda-driven advocacy," he wrote.
LIBERALS ARE PEEVED AT UNIVISION FOR OFFERING TRUMP A PLATFORM: 'A MAJOR MELTDOWN'
Davis noted the huge importance of the Hispanic vote in determining the 2024 election outcome.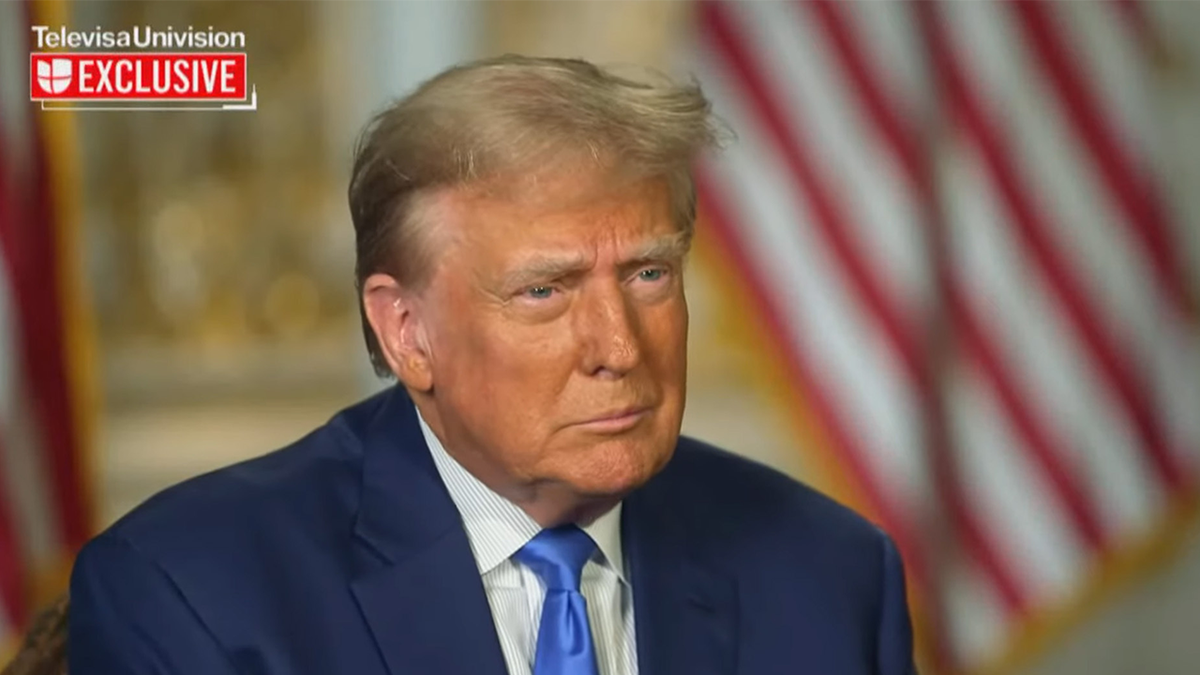 Davis said "engaging with the entire Hispanic community in all spheres is the foundation of TelevisaUnivision's mission" as the network seeks to "inform and empower" Spanish-speaking audiences. 
"We made a decision to adopt a strategy that is different than what some other major networks are using, which has been labeled as partisan. Univision's news strategy is one that is non-partisan and objective, and we serve our audience by being welcoming of competing issues, ideas, candidates and parties," Davis wrote.
Davis said the network was there to serve the audience, not a political party.
"To that end, interviewing the current Republican frontrunner, according to the polls, the sitting President, and any other candidates is our responsibility if we are to present the full landscape of ideas," he wrote.
PROMINENT HISPANICS URGE UNIVISION TO 'DISREGARD' CRITICISM FROM LIBERALS WHO OBJECT TO TRUMP INTERVIEW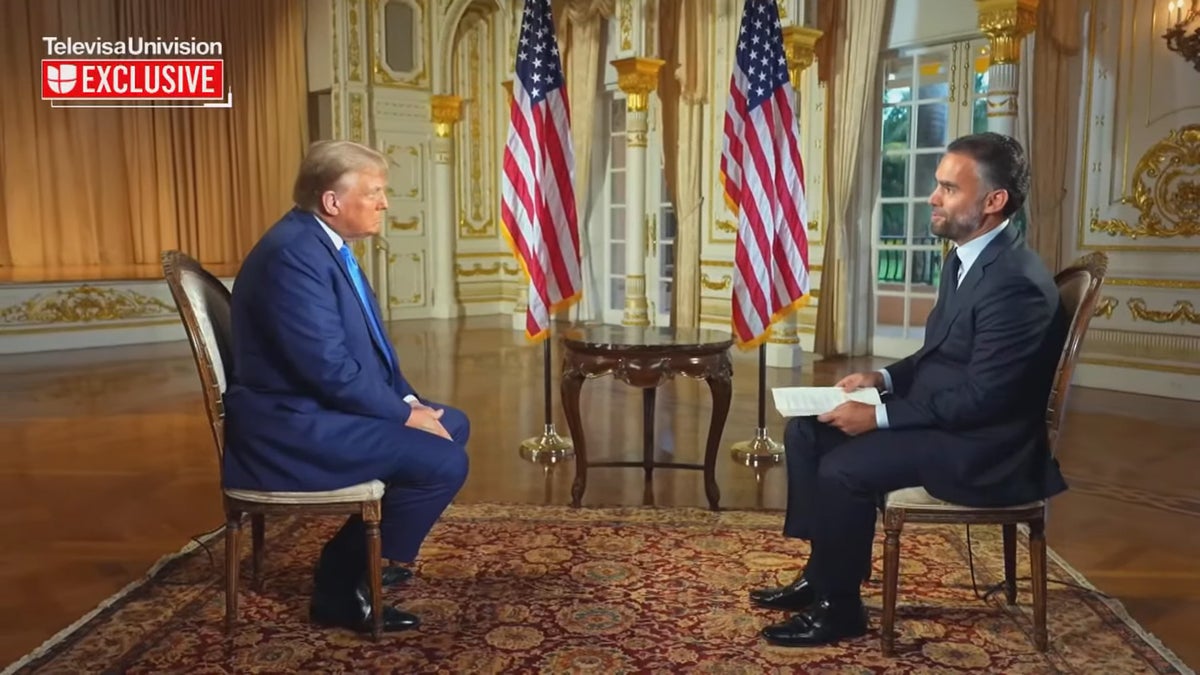 The TelevisaUnivision honcho noted the interview with former President Trump was the network's first in 22 years of a current or former Republican president.
"There have been many interviews of a current or former Democratic President over that same period. Further, we have offered, and welcome, an interview with President Biden on reciprocal terms and believe our viewers would greatly appreciate hearing from the President," Davis wrote.
"Univision will continue to maintain this clear vision by giving Democrats, Republicans and independents an equal voice in the coming months, and my hope is that we will be judged based on the entirety of our coverage of the 2024 election," he continued. "At the same time, we must understand that Univision will draw extra attention and scrutiny, particularly among partisan groups, because of its unmatched reach with Hispanics."
Indeed, everyone from ABC's "The View" to the Congressional Hispanic Caucus have expressed outrage. Actor John Leguizamo took to social media and said, "I am asking all my brothers and sisters who are actors, artists, politicians, activists to not go on Univision." 
SUPPORT FOR BIDEN CRUMBLING AS UNFAVORABLE POLL NUMBERS CONTINUE TO ROLL IN
The Washington Post reported major Latino advocacy groups delivered a letter of protest to network executives, and the Congressional Hispanic Caucus wished to request a meeting with Univision.
CLICK HERE TO GET THE FOX NEWS APP