Univision Trump
Everyone from the ladies on ABC's "The View" to actor John Leguizamo to the Congressional Hispanic Caucus are peeved at Univision over a recent interview with former President Trump. 
But Media Research Center news analyst Jorge Bonilla felt the interview was "totally normal," and the Spanish-language network is only taking heat because it's usually a "reliable left-wing depository of Democrat talking points" and they simply cannot handle giving Trump a platform. 
"What you're seeing right now is a major meltdown, mostly on the left, from operators of the Democratic Party, members of the media and members of the celebrity class as well," Bonilla told Fox News Digital. 
The saga began earlier this month when Univision aired an interview journalist Enrique Acevedo conducted with Trump from Mar-a-Lago. It was Trump's first time speaking to America's largest Spanish-language network since he famously kicked Univision anchor Jorge Ramos out of a 2015 campaign event. 
KAMALA HARRIS REACTS TO ROUGH BIDEN POLLS: 'WE'RE GOING TO HAVE TO EARN OUR RE-ELECT'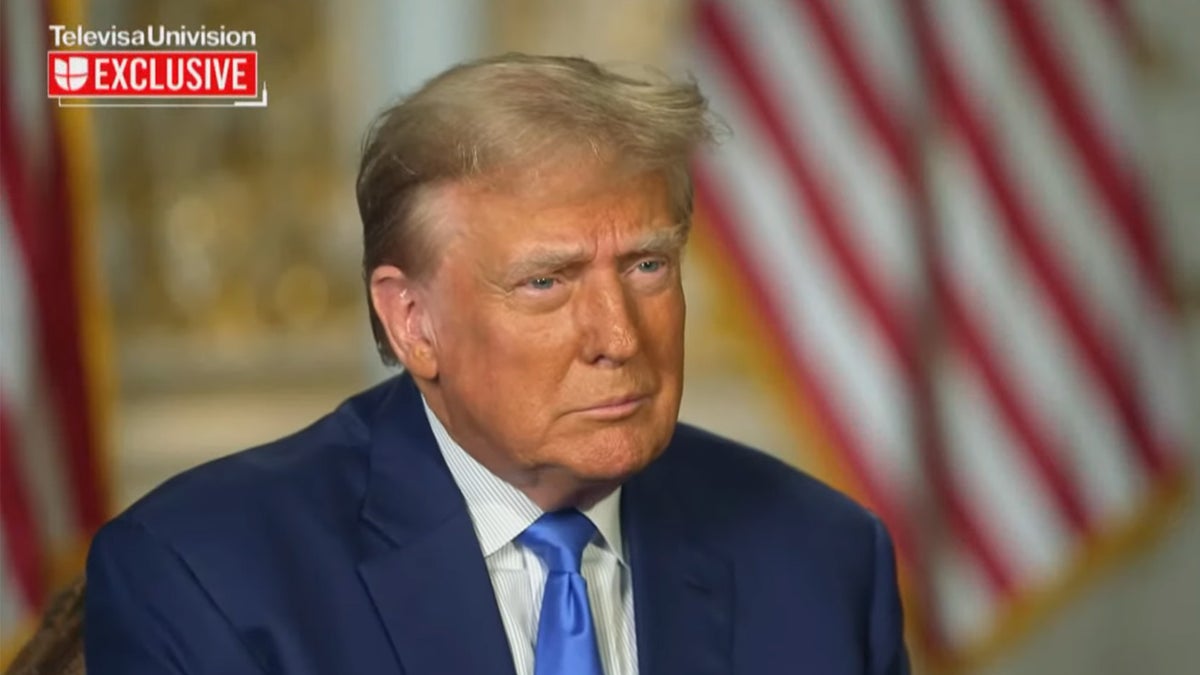 Bonilla explained that Univision was largely seen as anti-Trump, liberal programming from 2015 when Trump sparred with Ramos through the duration of his presidency. But in 2021, when Mexican media company Televisa acquired control of Univision, new leadership attempted to straighten things out. 
"They came in and saw that Univision was, in fact, this Democrat toilet, this Democrat talking point repository. And they were horrified, so they've been trying to bring in some balance into the equation," Bonilla said. 
Bonilla, who has studied Spanish-language media for years, said that Univision's efforts didn't amount to much and the network still largely catered predominantly to liberal viewers. So when Trump's son-in-law Jared Kushner arranged an interview, executives selected Acevedo, a Mexico City-based anchor for Televisa, instead of someone like Ramos. 
"This apparently caused a huge kerfuffle among… what I call the professional LatinX activist class Democrat politicians, Democrats in the media, professional Latinos in the media, you name it," Bonilla said.
"There is this perception of a loss of air supremacy. The fact that they brought in Donald Trump and sat him down for an hour and just let him speak normally without trying to make a spectacle out of the interview and just have a civil conversation, and Acevedo asked him questions," he continued. "But what he didn't do was make himself the spectacle of the interview. He didn't performatively interrupt Donald Trump. He didn't insert talking points. He didn't make a show out of himself."
Univision was swiftly hit with criticism from the left. The Washington Post published a story headlined, "Latino backlash grows over Donald Trump's friendly Univision interview," which reported that "major Latino advocacy groups delivered a letter of protest to the network's executives and the Congressional Hispanic Caucus prepared to request a meeting with the network." 
Leguizamo took to social media and said, "I am asking all my brothers and sisters who are actors, artists, politicians, activists to not go on Univision."
SUPPORT FOR BIDEN CRUMBLING AS UNFAVORABLE POLL NUMBERS CONTINUE TO ROLL IN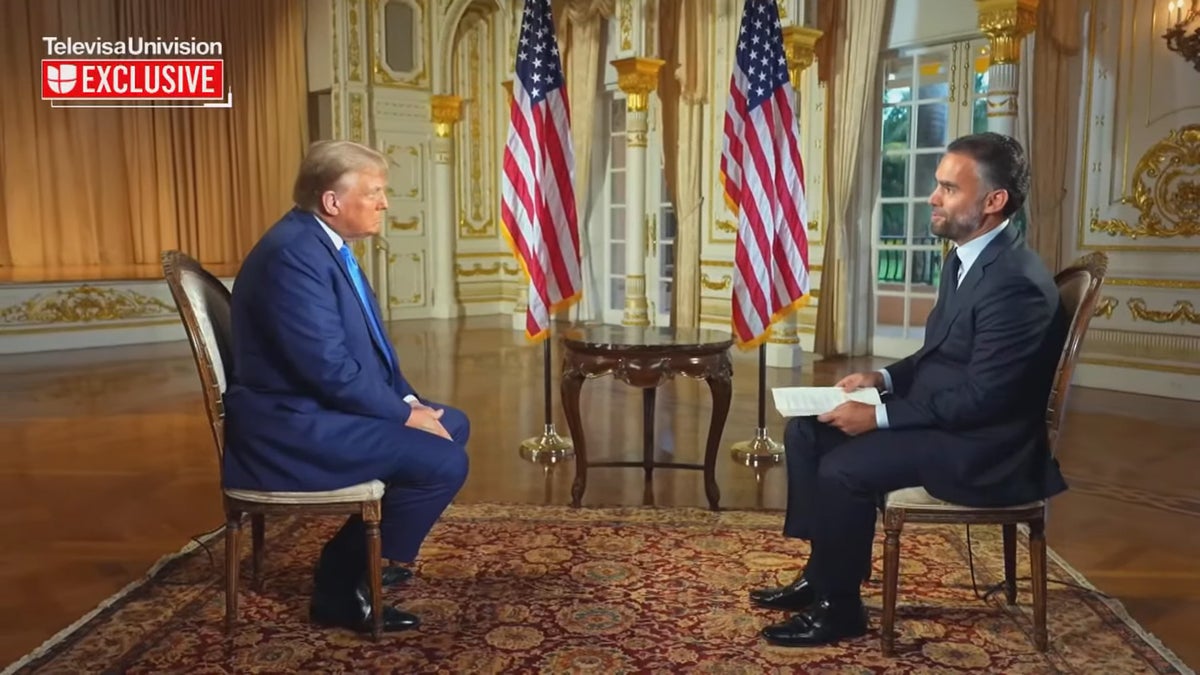 Univision anchor León Krauze abruptly left the network and many have speculated he was bothered by the interview. Former Univision president Joaquin Blaya told The Post, "I am not surprised that someone who is a serious journalist like León Krauze would not be the kind of journalist that they want there… it is not good what is happening there."
Semafor reported "some internal grumbling within Univision" about the interview, which some liberals labeled "friendly" and Puck called a "softball."  Others were annoyed that Univision canceled a rebuttal by a Biden administration official, and enforced a new policy that prevented opposition advertising during single-candidate interviews. 
ABC's "The View" dedicated a segment to the ordeal on Monday and co-host Ana Navarro blasted Univision for not having Ramos conduct the interview. "It is time for us Latinos to hold Univision accountable," she said.
Bonilla has defended Acevedo and feels critics of the interview simply want "continued air supremacy" on Univision.
"What Acevedo did is what Univision does not do, which is simply have the exchange, have the dialogue, and let the viewer decide," Bonilla said. "So, what we have now is, is this entire controversy where the Democrats are up in arms. There's been a letter sent out by the Congressional Hispanic Censorship Caucus, as I call them, to try and bully Univision into falling back in line, into falling back into compliance, and this hot dumpster fire is unfolding right now." 
CNN HEMORRHAGING VIEWERS SINCE IRKING LIBERALS WITH TRUMP TOWN HALL, HITS SEVERAL RECENT LOWS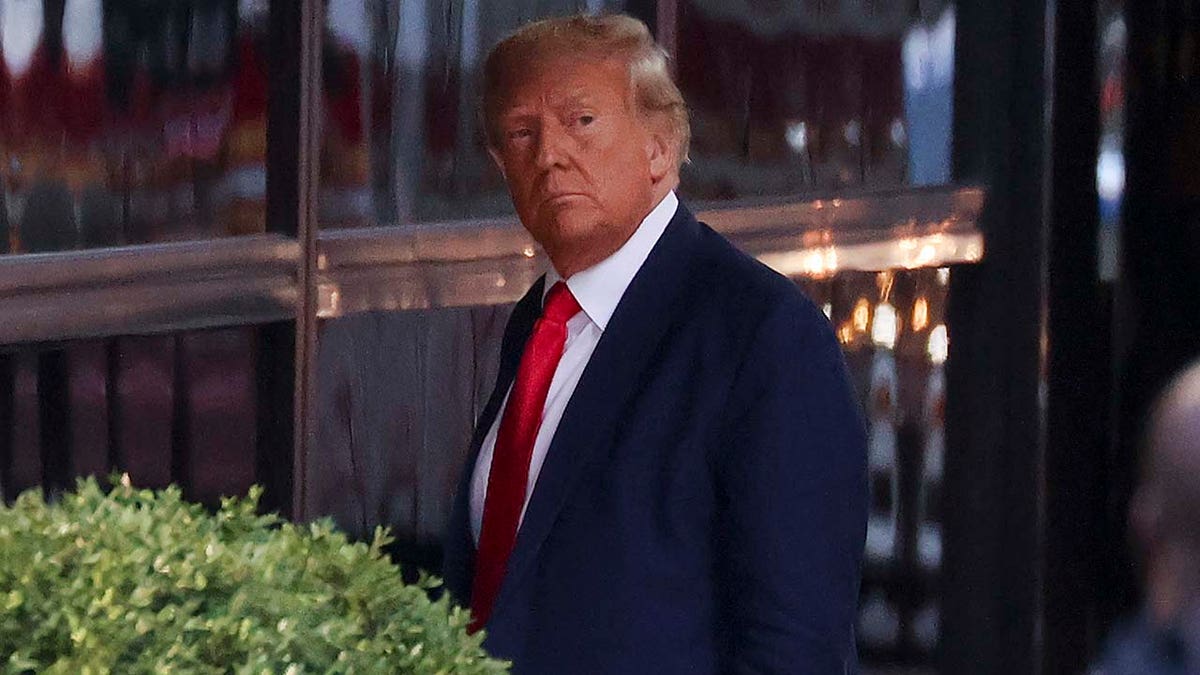 The situation is reminiscent of a CNN town hall event with Trump that aired earlier this year. Like Univision, CNN was famously anti-Trump for the duration of his presidency and liberal staffers revolted when the network gave him a platform. 
Bonilla thinks it's funny that liberals believe Univision has actually changed.
"Univision hasn't even really shifted to the right. This is a one-shot interview. This is one time that they sat down with Donald Trump to try and do something level — one time," he said. "And because of this one time, the entire left, the entire media, the activist classes, they're all up in arms."
Univision CEO Wade Davis provided the following statement: "Our goal is to cover candidates from all political parties – Democrats, Republicans and Independents — and to assure Hispanics have the most comprehensive access to information that will help them make educated decisions at the ballot box." 
Davis also sent a memo to staffers, which has been obtained by Fox News Digital. 
"Our mission is to make Latinos a vital part our editorial process by encouraging them to register and exercising their constitutional right to vote. Be assured that we hold Univision News to the highest standards of journalism, and we remain committed to informing and empowering our audience," he wrote. 
Univision provided the following statement when asked about Krauze's departure: "TelevisaUnivision expresses our heartfelt gratitude for the outstanding contributions, expertise, and insightful analysis delivered by Leon Krauze throughout his tenure with our news division. We sincerely appreciate his dedicated efforts in empowering and informing Hispanic communities at both the national and local levels for over a decade. We extend our best wishes to Leon in all his future professional endeavors."
CLICK HERE TO GET THE FOX NEWS APP
For more Culture, Media, Education, Opinion, and channel coverage, visit foxnews.com/media.
Fox News' Ashley Carnahan contributed to this report.